10 Early Bird VIP Packages left!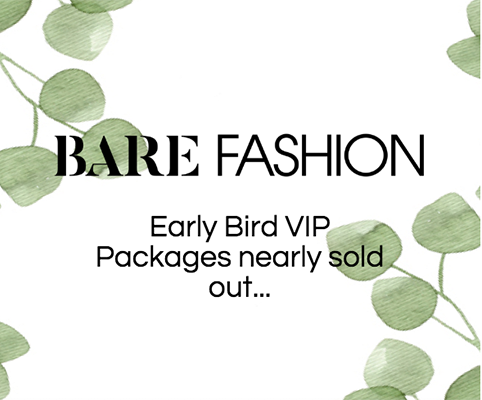 Get yours before it's too late...
Following the launch of Bare Fashion and seeing the huge number of people taking an interest in the event, it is with great sadness (and excitement!) that we have now sold over half the amount of Early Bird VIP Packages, which has left us with
only 10 left!
The Early Bird VIP Package price is £10 less than a standard VIP Package, it includes the same amount of goodies however so get yours soon before our final 10 have gone. Included in the VIP Package you will find the following:
A goody bag worth £50!
Entrance to the fashion show
Delicious Vietnamese vegan dinner from Eat Chay
Eco-glitter make over
...and much more!
For tickets you can follow the link here to our Eventbrite page, or simply click on the image below!