A new eco-friendly handmade vegan shoe brand has launched in the UK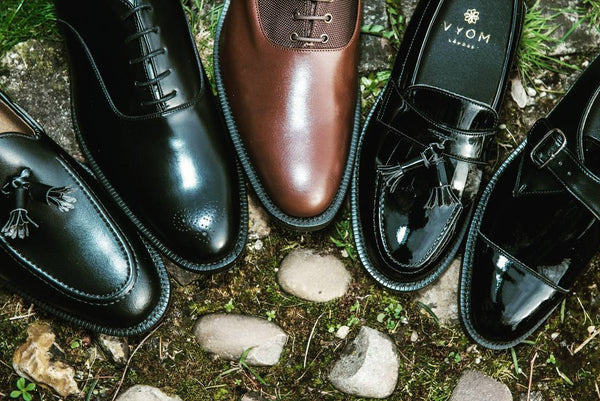 A new brand of handcrafted vegan shoes has just launched in the United Kingdom.
A new vegan shoe brand,
Vyom London
, has launched in the UK that promises to "make shoes that combine flair and elegance whilst providing a high standard of craftsmanship." Vyom London's range of timeless and elegant vegan shoes is handcrafted by their artisan shoemaker using only premium graded faux-leather with a strong focus on style and quality. The company keeps its strong ethics at the heart of everything they do and is keen to the British economy by creating its range of products in the small town of Northamptonshire. The craftsmen and women working in this artisan factory have been making shoes for generations and pride themselves on their experience and passion which helps to create a world class product. Their shoes are made using the Goodyear Welted process which is still considered one of the finest methods of shoe constructions to ensure that each shoe will withstand plenty of wear to become a staple in your wardrobe.
Eco-friendly
Founded by brothers Ravi and Vishaal, the West London-based company want to make sure they do things to do things, not the cheap or the fast way, and believe it's their duty to do things the ethical way by using more sustainable and eco-friendly materials to others available on the market. Their premium graded faux-leather is sourced from Polyurethane (PU) instead of PVC leatherette which contains chlorine, a toxic chemical which produces dioxin during its manufacturing process and can be very harmful to the environment. Each shoe is also constructed with a high-density resin sole ensuring great strength and durability leading to less waste as customers will be able to wear Vyom London's shoes for many years.
Click HERE to get your tickets to Bare Fashion.