A popular Canadian footwear brand has gone vegan due to 'growing demand'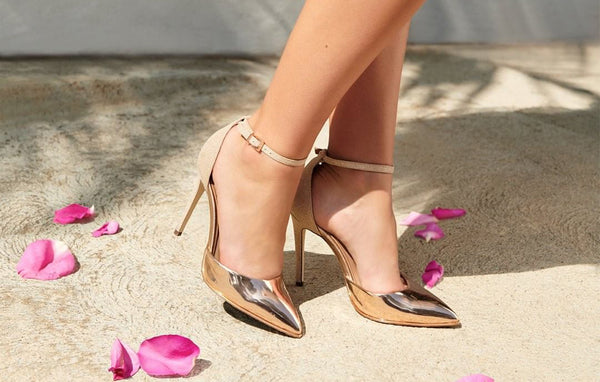 An affordable Canadian footwear brand, Call It Spring, has announced that due to 'growing demand' from customers for ethical footwear it will be making all of its styles vegan-friendly.
Affordable shoe brand
Call It Spring
has announced that it will become a fully vegan brand, starting with its Spring 2019 collection, due to growing consumer demand for animal-free footwear. The new vegan collection, which has been approved by animal rights organisation PETA, features footwear, handbags, and accessories - all of which will carry a vegan logo going forward to make it easy for customers to make compassionate choices when it comes to their wardrobe. According to the company's
website
: "Becoming vegan is not just a trend, it is the beginning of our journey. Call It Spring is thrilled to
a 100% vegan collection of footwear, handbags and accessories starting with the Spring 2019 collection and onward, all of our collections will be intentionally vegan." "As a brand we have decided to shift our collections to become completely vegan, this is not a fad – it is a decision that is central to our brand DNA." The brand was encouraged to make the transition to being fully vegan after customers asked for more vegan footwear. Speaking about what persuaded them to bite the bullet and go vegan, a spokesperson for the company said: "Our customers asked and we listened. Call It Spring noticed a growing demand for vegan footwear, particularly over the last few years as veganism has become increasingly adopted." "We wanted to make it easier for customers to shop for vegan, cruelty-free styles." Call it Spring has stores across the world, including in the United States, United Kingdom, Denmark, United Arab Emirates, India, South Africa, Colombia, and Mexico.
Click HERE to get your tickets to Bare Fashion.
Image credit: @callitspring/Instagram