A Scottish kilt company has created the world's first traditional vegan tartan and kilt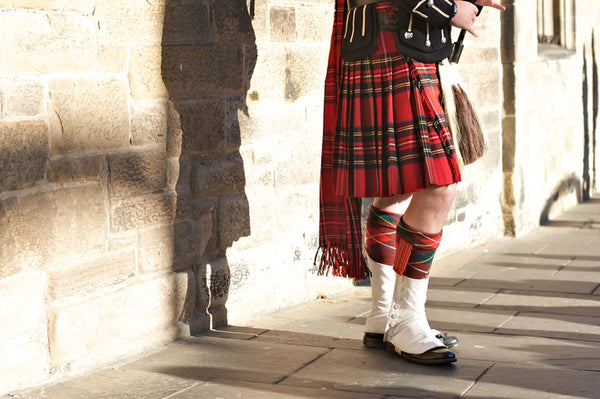 A Glasgow-based kilt company has created a completely vegan kilt and tartan material so Scottish vegans can once again wear this traditional attire with pride.
Kilts are a traditional garment which have been worn by Scottish Highlanders as far back as the 16th century but as they are traditionally made from a blend of wool, Scottish vegans have found it difficult to find a suitable kilt that meets their ethical requirements - until now. Glasgow-based company
Slanj
has come up with an innovative solution so that Scottish vegans can once again wear this traditional attire with pride - a completely
vegan kilt
made from tartan woven entirely from animal-free materials. Speaking to news outlet
The Scotsman
, co-founder Brian Halley said: "We are just trying to increase awareness of the positive effects of vegan living. The idea for the kilt was born from the increasing demand for a traditional kilt abstinent from animal product. "We have also designed a brand new tartan for the kilt to celebrate and marry Scottish Tradition with Vegan Living. The vibrant tartan encompasses earthly inspired colours and is unique in that every colour is exactly the same width. This symmetry and the equal representation of colours indicate the importance of balance in life. "The cloth will be woven in a specially developed polyester viscose material and will be available for kilts, clothing and accessories from Slanj Kilts and other outlets." Slanj has registered the material and kilt with The Scottish Register of Tartans and plans to release the kilt for sale in August.
Click HERE to get your tickets to Bare Fashion.