Adidas is launching eco-friendly running shoes that are completely recyclable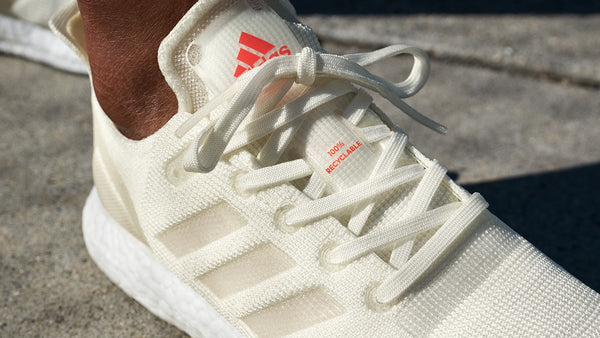 Continuing its mission to create sustainable footwear that pushes the boundaries, Adidas is making history with the launch of a pair of completely recyclable high-performance running shoes.
Activewear brand
Adidas
has been on a mission in recent years to shake up the way manufacturers make their products with the development of several forward-thinking and innovative new creations. The company has collaborated with vegetarian fashion designer
Stella McCartney
on a number of projects in the past, and the duo recently teamed up to create a range of
sustainable vegan-friendly sportswear
as well as collaborating to create a
Stan Smith sneaker
made of vegan leather. McCartney was also recently enlisted to help create the design and silhouette of a new sustainable shoe that was created using
3D printing methods
. Continuing its mission to create sustainable footwear that pushes the boundaries, Adidas has created its first high performance running trainer,
Futurecraft.Loop
, that can be fully recycled as part of a "closed loop" system and completely made into a brand new pair of trainers. In a bid to tackle plastic waste, the trainers are made from a single material and use no glue to make them simpler to recycle. In a statement, executive board member Eric Liedtke
said
: "Taking plastic waste out of the system is the first step, but we can't stop there. What happens to your shoes after you've worn them out? You throw them away – except there is no away. There are only landfills and incinerators and ultimately an atmosphere choked with excess carbon, or oceans filled with plastic waste. "The next step is to end the concept of "waste" entirely. 'Our dream is that you can keep wearing the same shoes over and over again. Futurecraft.Loop is our first running shoe that is made to be remade. It is a statement of our intent to take responsibility for the entire life of our product; proof that we can build high-performance running shoes that you don't have to throw away." The shoe will be rolling out soon as part of a global beta program to test the design with the aim of rolling out the release to wider markers for spring 2021.
Click HERE to get your tickets to Bare Fashion.
Image credit: Adidas