Beautaniq Beauty introduce new vegan and cruelty-free makeup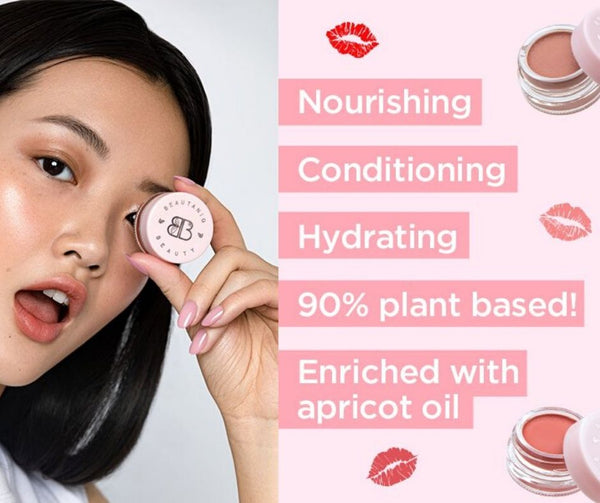 Variety really is the spice of life! Vegan beauty is on the rise in the UK, with more and more ethically sourced makeup and skincare products cropping up on shelves every week. Now new brand Beautaniq Beauty are throwing their hat into the ring with a collection of plant-based, cruelty-free makeup.
Infusing their new range with all natural ingredients— such as camellia and almond oil, green tea, and cucumber — Beautaniq Beauty have created a makeup line that not only looks and feels great to use, but also nourishes and strengthens your skin, ensuring it is healthy, happy and glowing. Not only that, but the whole range is free from pesky and harmful parabens and sulphates.
The collection includes a glossy Butter Lip & Cheek Balm, crafted with 90% natural plant-based oils to nourish, condition and hydrate the skin while bestowing gorgeous, creamy radiance to cheeks and lips.
Another item to get excited about is the Guardian Angel Eye Mask, which hydrates the skin whilst simultaneously repairing and brightening tired eyes, thanks to the inclusion of cucumber and rose extract.
Also in the collection is the Nourishing Mascara, designed to thicken, strengthen and lengthen lashes. Rich in conditioning ingredients including nourishing Camellia and Almond Oil which are rich in vitamin E and Oleic Acid to strengthen and maximise the length of your lashes. The oversized brush is designed to grip and coat each hair from root to tip ensuring each lash is separated, defined and evenly coated for a striking, voluptuous lash look. Finally, the Perfectly Natural Brow Pencil does what it says on the tin, defining brows through a fine tip and buildable colour. The smudge-proof formula stays all day for constantly fresh looking brows. The whole Beautaniq Beauty range is available
here
.
Click here to read about more vegan beauty products