California becomes first US state to ban the sale of animal fur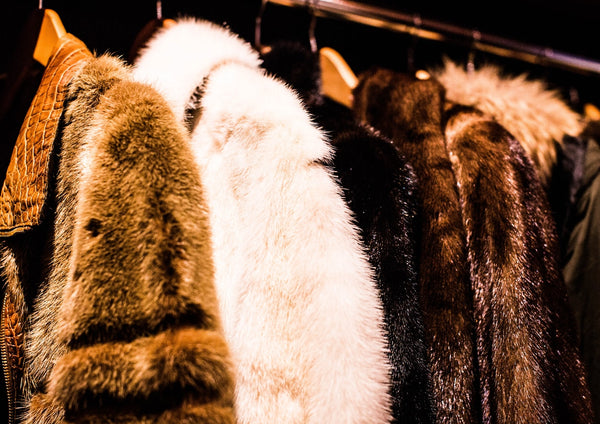 California made history when Governor Gavin Newsom signed Assembly Bill 44 into law, making it the first US state to ban the sale and manufacture of all new furs from January 2023.
The landmark bill was introduced by Assembly member Laura Friedman last December and sponsored by the
Humane Society of the United States
and Animal Hope and Wellness where it was met with overwhelming support from the likes of
InStyle magazine
(the first major fashion magazine to ban fur),
Stella McCartney
, Diane von Furstenberg, and H&M amongst others. When discussing California's bill, Kitty Block, CEO of Humane Society International and president and CEO of the Humane Society of the United States, said: "The signing of AB 44 underscores the point that today's consumers simply don't want wild animals to suffer extreme pain and fear for the sake of fashion. "More cities, states and countries are expected to follow California's lead, and the few brands and retailers that still sell fur will no doubt take a closer look at innovative alternatives that don't involve animal cruelty."
#FurFreeBritain
Though the United Kingdom was the first country in the world to ban fur farming on ethical grounds back in 2000, it still allows imports of animal fur from other countries such as Finland, Poland and China.
Activists are hoping the Californian bill will put pressure on the UK government, putting a spotlight on Humane Society International's
#FurFreeBritain campaign
.
In a statement sent to Bare Fashion, Claire Bass, Executive Director of Humane Society International/UK, said: "California has made history by becoming the first U.S state to ban the sale of animal fur, signifying the growing distaste for fur products by consumers who want to see compassion in fashion. "Now is the time for the UK to join the trailblazing, to shut down markets for this cruel and outdated industry. We banned fur farming here two decades ago for being inhumane, but now we allow tens of millions of pounds of fur to be imported; by effectively outsourcing cruelty we've only done half the job. Our
#FurFreeBritain campaign
is calling on the British government to follow in California's footsteps, and make the UK the first country in the world to ban the sale of animal fur."
Leading By Example
California is seems to be in a league of its own when it comes to compassionate, eco-driven policy. In 2018, the state became the first in the US to
ban the sales of cosmetics tested on animals
as well as passing
legislation requiring vegan options
to be served at hospitals and prisons. The state has also
banned the sale of 'puppy mill' animals
at pet stores, instead opting to encourage partnerships that promote the adoption of homeless pets.