Can a vegan lifestyle help with hot flushes?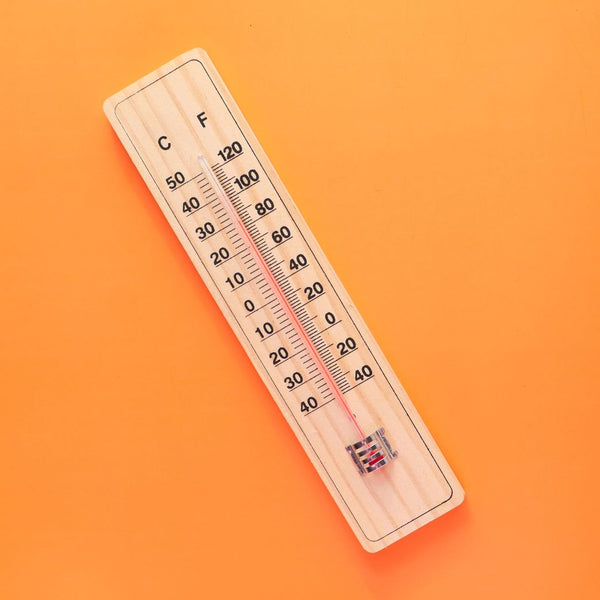 A recent study has shown that a diet rich in soybean and animal-free can be just as good as HRT at warding off those horrendous hot flushes.
Hot flushes happen during the perimenopause and menopause because oestrogen levels decrease. This then causes the hypothalamus (the part of your brain that regulate temperature) to become more sensitive to slight changes in body temperature. When it thinks that you are becoming too warm, it creates a hot flush to help cool you down.
HRT is one route to go down as it steadies the levels of oestrogen and progesterone in the body, helping to get rid of many menopausal side effects including the dreaded sweats.
However, not everyone can hormone therapy or wants to and now a new study by George Washington University has shown that a vegan diet could be just as good for some women in helping with symptoms.
The 12-week trial found that a plant-rich diet reduced moderate to severe hot flashes by 88%, helped the participants lose weight and overall improved the quality of their life.
However, while the group cut out all animal-products, they also added half a cup of soybeans into their daily diet. They were also told to minimise oils and fatty foods, including nuts and avocados (sad times!).
While the research team aren't 100 per cent sure why this diet worked, it is thought that the chemical in soybeans is the reason behind the transformation. Daidzein, once digested, turns into equol, which has oestrogen-like properties.
And that's not the only way that a vegan lifestyle can help with hot flushes. Choosing bed linen or nightwear made of vegan-friendly fabrics such as organic cotton, hemp and linen can particularly help with night sweats. This is because the fabrics have hollow fibres that regulate the temperature of the body – keeping you warm when cold and cold when hot. Hemp in particular is a really good choice because it's also got great moisture-wicking properties, helping to reduce that clammy feeling after a night sweat.
That's not all, fabrics such as TENCEL™ lyocell, which is made from plant cellulose, such as eucalyptus or bamboo, also have great properties that can help minimise hot flashes. It's breathable, gentle on the skin (which can become sensitive during the menopause), efficient at absorbing moisture, temperature regulating and has antibacterial properties, ensuring you stay odour-free when those sweats hit.
Here are some of our favourites to buy that can help reduce those sweats – at night or day:
Oversized linen shirt, & Other Stories | Linen is a great choice when dealing with hot sweats as hollow fibres are more absorbent than cotton and helps to keep you cool when hot and bothered. It also helps to trap air between the wearer and the fabric to warm things up when it gets cold. An oversized linen shirt is great for hot summer days (or nights) teamed with bikinis or linen trousers.
Organic Cotton Pyjamas, Love Yawn | These PJs use a special organic cotton blend certified by GOTS, which uses 88% less water, 62% less energy and no toxic chemicals! That means it's great not only for helping with hot flushes, but also if you suffer from sensitive skin as the toxin-free fabric is less likely to irritate.
Yangara Jumpsuit, Hope and Hemp | Made from 70% hemp and 30% cotton, this jumpsuit will help keep you cool at all times. Hemp is great for those who suffer from hot flushes as it lets moisture from the body evaporate, as well as insulating to keep your warm. This jumpsuit also has shirring over the boob area, meaning it will fit you regardless of your menopause changing shape.
Camille Pyjama Set, Orchard Moon | Soft and smooth as silk, this 100% plant based fabric is easy to care for and crucially, cruelty-free. Made from TENCEL™ and Lyocell filament derived from sustainably managed woodlands these PJs are not only breathable, but also moisture-wicking, helping you to keep cool however hot you feel.
Sweatshirt and Jogging Bottoms, Allbirds | Structured, yet soft to the touch, these sweatshirts and jogging bottoms are made from a blend of organic pima cotton, hemp, and Tencel, all of which are sustainable and great at keeping you cool when the hot flushes strike. It also contains antimicrobial properties, which will help keep you fresh and odour-free.
>> Related blog: What is vegan and sustainable fashion?