Canadian brand launch new coat insulated with corn-fibre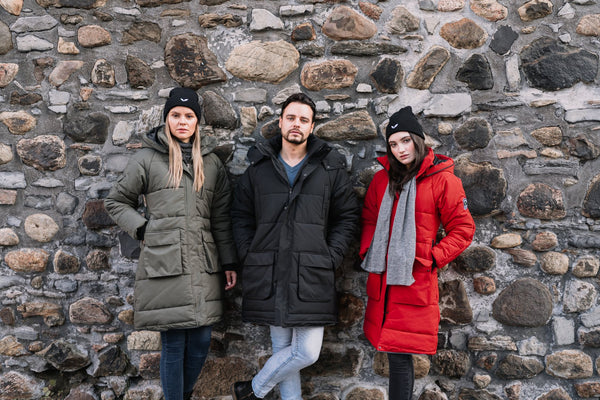 There's no denying it: winter is coming. The wind is picking up; before you know it the pavements will be slick with black ice and grey post-snow slush, and your walk to work will transform to an Artic expedition. Not to worry though, as Canadian brand BOÏDA have officially announced an ethical range of PETA approved parkas.
Built with insulation partly made of corn fibre and reinforced with special patent-pending layers, VEGAGOOZ parkas are ultra warm, easy to maintain, and made from 100% animal-friendly material.
BOÏDA's designer and founder, An Pham, is excited "to offer an alternative to down coats that is not only cruelty-free, but with its partially plant-based insulation, it is a more eco-friendly product. In addition, its European construction is one that combines beautiful cut and high quality, so I hope it will meet the needs of people looking for an option that truly combines fashion and compassion."
Why avoid down?
Canada is home to many well-known brands of down-filled outerwear but there is a growing awareness of animal mistreatment in the fashion industry. With the rise of the vegan movement, several major fashion labels have already announced that they will stop using fur in their future collections. Down is not often in the spotlight for animal exploitation, but it is not a victimless material. Despite the fact that changes have been made over the years in
the way feathers and down are harvested
, 1% to 3% of ducks and geese worldwide are still subjected to the tortuous practice of live plucking. Some manufacturers have moved away from this practice, claiming that their suppliers only collect feathers post-mortem. However, verification and control of plucking practices is difficult and there is no way to ensure that breeding and slaughter is carried out without suffering. Also it should be noted that the down trade provides an additional source of income for production farms and slaughterhouses. It is therefore not simply a by-product of the duck and goose meat industry, as it finances and helps perpetuate the latter.
Plant-Based & Synthetic Insulation vs. Down
Both lightweight and warm, the
VEGAGOOZ parka
offers all the benefits of a down coat and more. Due to the specialist materials deployed throughout the design, it remains warm even in wet weather, dries very quickly and is machine washable. In addition, thanks to the extra insulating layers, these coats offer protection against bitter winter winds and superior water resistance, making them well-suited for UK streets.
Where to find VEGAGOOZ
Until 15 November, the VEGAGOOZ parka is available for
pre-order at the special introductory price
. The expected arrival date is 31 January, 2020.
Sign-up here to hear more about vegan fashion and beauty and be the first to hear about ticket releases for our next event…