Five vegan ankle boots to keep you snug and stylish this winter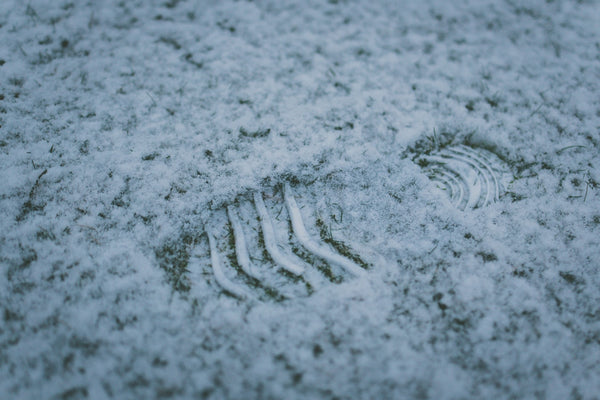 The winds have changed and now suddenly winter is here. It's time to tackle your way through pumpkin patches and sodden firework displays; navigate torrential rain and tricky black ice. Goodbye vegan flip-flops, goodbye vegan Birkenstocks - you've had your time to shine. Now's the time for a sturdier shoe - boot-lovers rejoice! To celebrate the changing of the seasons in style, we've compiled a list of our top five vegan winter boots...
These dusty, charcoal boots will compliment any casual ensemble. Style them with jeans and thick winter socks, or a skirt and leggings for a dressier look. The thick rubber soles and midsole wedge will ensure comfort as you trek across icy tundras (or what used to be the ASDA carpark).
Looking for a boot that's as sturdy as it is stylish? These ankle boots are made to look tough, with man-made double buckle detailing, and chunky soles for added height. The fabric collars add to their cosy aesthetic and would work wonderfully teamed with a knitted jumper and scarf.
These faux patent boots are the perfect addition to any winter wardrobe. The thick heel and secure tread will stop you slipping about in the icy months, with padded soles for extra comfort. Style with a vegan leather jacket for the ultimate rough and ready look.
Made from water-based PU and recycled polyester, you'll have no qualms adding these chic boots to your winter wardrobe. With zippers on the inside to ensure a secure fit, and knitted detailing for rustic flair, these boots would style equally well with skirts and jeans.
These sexy biker style boots will keep youcomfy while looking fabulous. The faux fur lining is sure to keep you snug through the colder months, and the block heel and specially designed insole technology ensure a comfortable and supportive wear.
Loving this list? Sign-up here to hear more about vegan fashion and beauty and be the first to hear about ticket releases for our next event…