H&M announce new vegan leather made from wine byproducts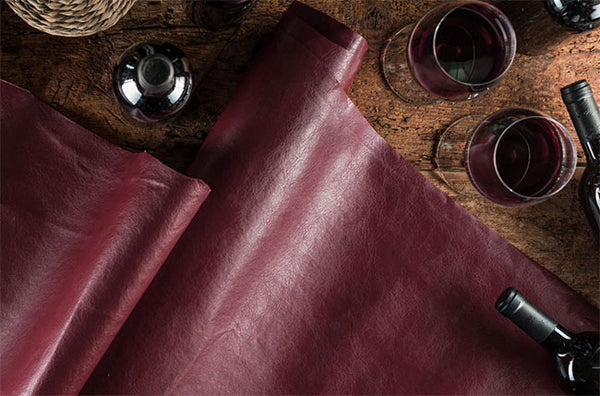 It seems like every day in the world of vegan fashion a new leather alternative is being announced. Whether it's wallets made of bananas, shoes made of apples, or bags made from cacti, you can count on something new being made sustainably out of something old and unwanted.
Now high street fashion giant H&M are trying their hand at plant-based alternatives, launching a soft vegan leather made from the byproducts of wine.
From March 26, the Swedish fashion chain will be introducing a number of handbags and shoes to their Conscious Collection—which already featured organic cotton, recycled polyester and vegan leather made from pineapples—that feature the new leather alternative, which was created by Italian tech company Vegea. Going forward, the collection will also feature a new dye made from the coffee grounds in H&M's offices in China, along with recycled polyester. Pascal Brun, H&M's Sustainability Manager told
Vogue:
"Going forward, we need to be using more bio-based materials and use more waste in our collections. It isn't just about materials, though, it's about how we can design clothes to last longer and to be eventually recycled, and how can we involve our customers to have more sustainable behavior. It's a holistic approach."
H&M haven't been the only ones to debut leather made from wine byproducts though as a gorgeous vegan dress was modelled at the 2019 Bare Fashion show featuring an almost identical material. Maybe we can look forward to seeing more high street brands taking inspiration from Bare Fashion 2020, incorporating forward-thinking materials and designs into their future collections...
Sign-up here to hear more about vegan fashion and beauty and be the first to hear about ticket releases for our next event…