Introducing our Partner Pana Chocolate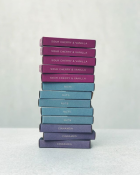 We are so happy to announce that the wonderful Pana Chocolate will be our delicious Partner for Bare Fashion!
With an extensive portfolio of the most luxuriously tasting flavours of not only vegan, but organic and made with no refined sugar chocolate - Pana Chocolate will be sure to deliver to you one of the finest vegan chocolate tasting experiences. Pana Chocolate was founded by Pana Barbounis in Melbourne, Australia with the intention of creating a rich, luxurious chocolate after he realised his passion for organic produce, a vegan lifestyle and sustainability could collide in something that the whole world could enjoy - chocolate.
The aim was to create a quality product suitable for people with various dietary requirements, but that also promoted and prioritised sustainable and ethical practice. Pana Chocolate products are all completely handmade - each bar is infused with a whole lot of love from the moment the cacao pod is picked, until the moment they are wrapped and packaged in their completely recyclable boxes that are printed with vegetable inks.
"Cacao melting on the tongue, surprising bursts of citrus or herb, natural sweetness, the character of coconut; a sophisticated chocolate that is at once smooth and textured, sweet and spicy, a c
hocolate that loves what's within - as well as the earth it came from."
(panachocolate.com)
If you haven't got your tickets yet and would like to get your sweet tooth stuck into Pana Chocolates guilt-free treats - click on the link here to be taken to our ticket page!