Kylie Jenner to launch vegan and cruelty-free skincare range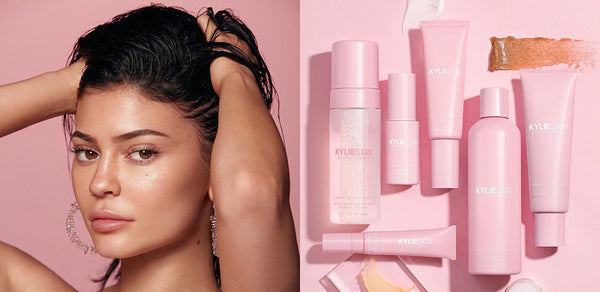 Reality TV star and makeup mogul Kylie Jenner is expanding her billion dollar beauty empire with a skincare line - Kylie Skin By Kylie Jenner.
Reality TV star Kylie Jenner has announced she is expanding her billion dollar beauty empire to include a brand new skincare range,
Kylie Skin
, that is "cruelty free, vegan, gluten free, paraben and sulfate free and suitable for all skin types". The "self-made billionaire's" has achieved huge success with her beauty brand Kylie Cosmetics and is now turning her attention to creating a range of skincare products to give you glowing skin without the cruelty such as cleanser, serum, moisturizer, and eye cream. Prices for products in the range start at $20 for the eye cream to $125 for the full set of products.
Taking to
Instagram
to announce the launch to her 153 million followers, Kylie wrote: "KYLIE F**KING SKIN! wow. Skincare and make-up go hand in hand and Kylie Skin was something I dreamt up soon after Kylie Cosmetics. I've been working on this for what feels like a lifetime so I can't believe I'm finally announcing!" She added: "Building my make-up line from the ground up has taught me a lot and I'm so blessed with that knowledge to apply to my brand new company! Birthing a whole new team, manufacturing, fulfilment etc separate from my cosmetics line was challenging but here we are. I got the best of the best for you guys!"
Met Gala
Kylie and her sister Kendall came under fire from animal rights group PETA last week who
slammed the stars
for choosing to wear outfits covered in thousands of bird feathers at the Met Gala.
©StarMaxInc.com
PETA urged the stars to consider learning more about where their fashion really comes from, saying: "The fashion world now knows how cruel it is to wear dead animals' fur, but as far as we can tell—with everyone trying to look like Big Bird at the gala—it's still ignorant about where feathers for those gaudy outfits come from. "Those feathers once belonged to living, feeling animals and were ripped out of their bodies, which were left bloody, broken, and destroyed."
The Kylie Skin range will be available to purchase from May 22.
Click HERE to get your tickets to Bare Fashion.
Image credit: @KylieJenner/Instagram