Luxury fashion house Prada is going fur-free!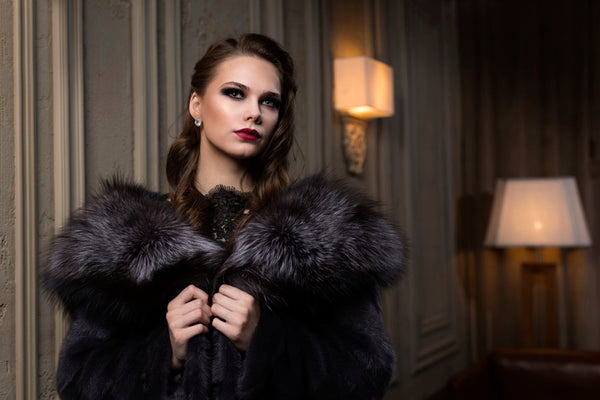 Italian luxury fashion house Prada Group has announced it will no longer use animal fur in its designs or products, starting from February 2020 after its Spring/Summer 2020 women's collection.
Luxury fashion house Prada Group, which includes brands such as Prada, Miu Miu, Church's and Car Shoe, has announced that starting from February 2020 it will no longer use animal fur in any of its designs or products after it debuts its Spring/Summer 2020 women's collection. Prada has previously sold fashion pieces that include animal fur from mink, foxes and rabbits which are subjected to extreme cruelty and poor living conditions on fur farms and often exhibit signs of self-mutilation behaviour. Speaking about the landmark decision to ban fur from future collections, Miuccia Prada said: "The Prada Group is committed to innovation and social responsibility, and our fur-free policy - reached following a positive dialogue with the Fur Free Alliance, in particular with LAV and the Humane Society of the United States - is an extension of that engagement. Focusing on innovative materials will allow the company to explore new boundaries of creative design while meeting the demand for ethical products." PJ Smith, Director of Fashion Policy at the Humane Society of the United States, added: "With Prada's fur-free announcement, one of the biggest names in fashion just became a leader in animal welfare and innovation for generations to come."
Fabric innovation
The
Humane Society International/UK
, who run the celebrity-backed
#FurFreeBritain campaign
the calls for a UK fur sales ban, believes Prada's decision to ditch fur sends a "clear message to the government that the biggest names in fashion are ditching fur cruelty, and so it's time to make Britain a fur-free zone as well." In a statement sent to Bare Fashion, Claire Bass, Executive Director of Humane Society International/UK, said: "Prada Group's historic announcement to go fur-free comes at a time when an unprecedented number of designers are turning their backs on the cruel fur trade and are fronting fashion based on fabric innovation instead of animal exploitation. "Anti-fur policies like Prada Groups's prove that forgoing fur isn't a fast-fashion trend, it's a step change to meet the demands of ever more socially and environmentally conscious consumers. As well as being unspeakably cruel, fur is also a nightmare for the environment, using and producing a cocktail of pollutants. "Fashion leaders like Prada, Gucci and Burberry are clear that fur has had its day, and fur sales bans are being considered in New York and California; now is the moment for the UK government to shine on its commitments to animal welfare and make Britain the first country in the world to ban the sale of animal fur."
Falling out of fashion
Fur has been rapidly falling out of fashion with designers in recent years with big brands such as
Yoox Net-a-Porter Group
,
Gucci
,
Michael Kors
,
Versace
,
Burberry
, Donna Karan, Coach,
Chanel
, Jean Paul Gautier and Jimmy Choo all turning their backs on fur.
Click HERE to get your tickets to Bare Fashion.