Major fashion retailer H&M to cease sales of 'conventional' cashmere following vegan investigation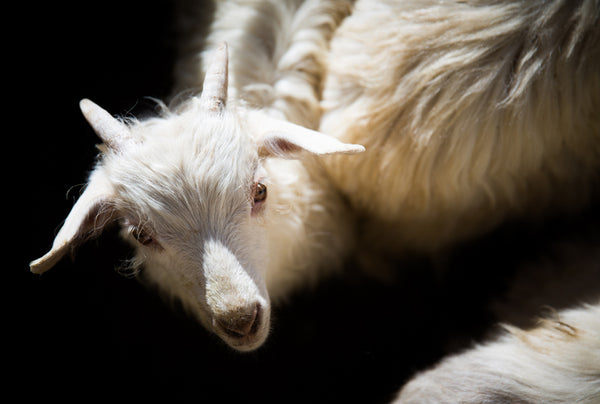 Fashion retailer H&M has announced it will no longer sell products made from 'conventional' cashmere by the end of 2020 after a PETA investigation exposed the cruelty inflicted on goats for their wool.
H&M has stated that it will cease orders of 'conventional' cashmere products by the end of 2020 thanks to 'environmental and animal welfare challenges of sourcing cashmere' following a PETA investigation. A new
PETA Asia video investigation
conducted on cashmere farms and in abattoirs in China and Mongolia – the two countries responsible for 90% of the world's cashmere production – discovered that workers were holding down frightened goats, who cry out in pain as their legs are bent and their hair is torn out with sharp metal combs. In a
statement
on its website, H&M states: "If the cashmere industry in the future would meet our sustainability criteria, we could consider turning to virgin cashmere again. "Besides our work to improve the industry, we will also continue to look at alternatives with an equally great feel and value to customers as cashmere, but with less environmental impacts." In a statement, PETA
said
: "H&M – the second-largest clothing retailer in the world – has agreed to ban 'conventional' cashmere (the only kind that it sells) as a result of the investigation. "ASOS had previously
banned cashmere
following discussions with PETA, and after being sent the findings of this new investigation, the company took the final step of removing all remaining cashmere stock from its website." PETA Director Elisa Allen added: "Frightened goats' hair is torn out, and then the animals are hit with hammers and hacked to death – all to make cashmere jumpers and scarves. PETA urges all retailers to follow H&M and ASOS in dropping cashmere and asks consumers to leave cruelly produced items on the rack."
Click HERE to get your tickets to Bare Fashion.