Marks & Spencer launch vegan skincare range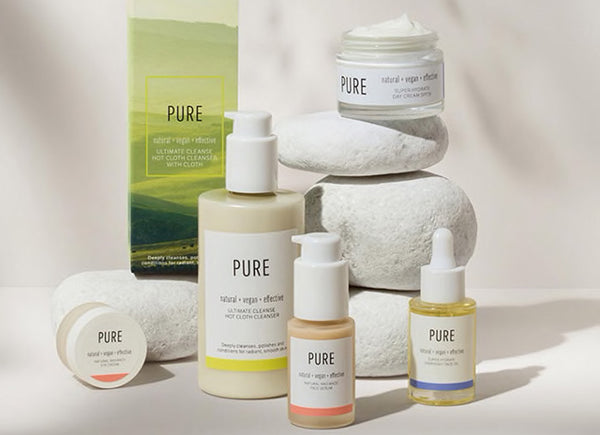 Another day, another big brand announces a vegan skincare line! 2019 was an absolute treat, with high street brands like Lloyd's Pharmacy, Boots and Debenhams all releasing new eco-conscious ranges into their stores.
Now Marks and Spencer are stepping forward with their new vegan collection: Pure. The skincare collection is formulated with 95% naturally derived ingredients aiming to deliver lasting and visible results to skin.
The
Marks & Spencer website
describes the line as follows: "For natural, ethical beauty you can trust, Pure vegan skincare is a natural source that's truly effective. Cruelty free and 100% vegan, Pure vegan skincare is a range that really performs, so you can align your skincare routine with your values." The new range features day cream, night cream, radiance serum, micellar cleansing oil, glycolic toner, cleanser, and more. The line is also affordable with the price ranging from £5 to £10.
Sign-up here to hear more about vegan fashion and beauty and be the first to hear about ticket releases for our next event…