New Eyeko products approved by Vegan Society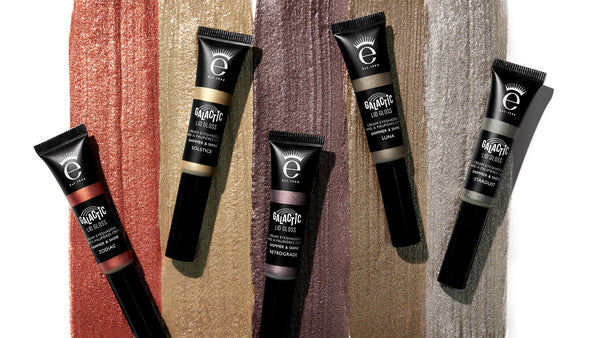 Vegan beauty is booming! With more and more brands releasing cruelty-free, environmentally conscious products every week, it's undeniably become one of the fastest growing skincare and make-up categories. Now Eyeko — a leading mascara brand who recently went viral over their bespoke mascara campaign — are throwing their hat into the ring.
Eyeko's brand new
Galatic Lid Gloss Collection
has been approved by the Vegan Society as 100% animal and cruelty-free. The cream chrome glitter eyeshadow comes in five different shades and gives a lustrous, pearlescent finish to any bold eye look.
The shades range from warm and rosy, to muted purples and holographic silvers, designed to complement every skin tone. What's more, all Galactic Lid Gloss shades come packaged in Eyeko's signature lightweight squeeze tube, which means zero-product waste and ensures the gloss won't dry out. Outside of this, Eyeko's
Define It Brow
range — with signature precision tips for fine hair strokes — have also been approved by the Vegan Society, as well as every single one of their eyeliners, the
Eye Boost Serum
,
Yoga Mascara
, and
Beach Mascara
.
Click here for more vegan eye makeup
*this article contains affiliate links