Paul Swaby The Vegan Spicer on Becoming Vegan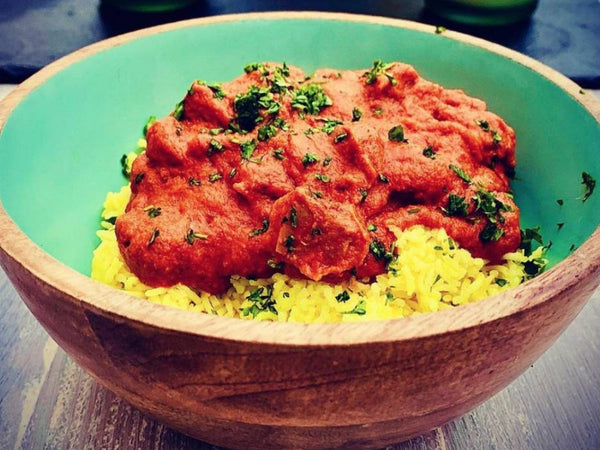 Paul Swaby The Vegan Spicer on Becoming Vegan
I've worked with Catwalk Show Director and Producer Paul Swaby for over a decade and during all these years we never discussed food...until now! During lockdown many of us have reinvented ourselves and started to looked at the world and our lives from a new perspective. Paul has done just that - he's became vegan and moved to France.
Paul has had an impressive creative career from working as a model, dancer, musician, choreographer, performance director and catwalk show director and producer. Alway health conscious he started playing foot ball at age 5 for his school and continued to have trained regularly through out his life. You are just as liking to see Paul backstage at fashion shows as you are to see him on youtube sharing his vegan recipes!
What inspired you to become vegan?
I watched the documentary Game Changers and it hit me hard. I'd always, like a lot of people, turned a blind eye to the plight of our fellow earthlings, but after watching it I just couldn't conceive eating meat again, and I'm not preaching to anyone especially as I was a big meat eater, but for me now it's a definite NO.
Was becoming vegan a big change for you?
Yes, because I found most Vegan food bland and not great on texture, so I went on journey to try and replicate my favourite meals and so the Vegan Spicer was born.
Do you have vegan food on set?
Always try to have a few options especially now as a veganism is on the rise. When I'm running shows, I have to ensure that everyone on set from models to make up artists have their needs met, whether it's vegan, GF, DF or whatever.
Did you ever have vegan food growing up?
Coming from a Jamaican family it just didn't happen, it wasn't something that was even considered, to serve any meal without meat would have been greeted with some very angry stares.
Tell us about your Vegan Nutritional Diploma and what inspired you to take it?
The whole COV19 situation was an inspiration behind it and of course knowing more about my potential new craft. I have the ultimate respect for my immune system and giving up meat, fish and dairy may have some adverse effects so I wanted to be armed and also of great importance is understanding the ingredients I use to create recipes.
Do you cook every day?
I probably cook about 6 times a week and try to create a brand new dish at least twice.
What's your favourite vegan dish?
Now that's difficult as my taste buds are mood dependent, but my top 3 would be
Aubergine and Cauliflower Dhansak Curry
Vegan version of Curry Goat and Rice N Peas
Fiery Gunga Peas Risotto (a combination of Jamaica meets Italy)
 What inspired your youtube channel?
I'm a performer at heart so I decided to take my dancing around in the kitchen whilst cooking onto a public platform. The pandemic was responsible for the closure of live events so I needed to channel my creativity elsewhere and my love for cooking and entertaining, it all just seemed a natural progression
I love your enthusiasm in your videos!
The general idea was to make people smile, I'm no professional chef, just someone who enjoys cooking tasty food and have fun doing it, the more relaxed you are in the kitchen the better the food. I started the channel at the beginning of lockdown so I wanted to take peoples attention away from the doom and gloom.
Is sustainability part of your ethos?
Yes absolutely since moving to France I'm connecting with the local farmers and getting fresh produce whenever I can.  We have an asparagus farm round the corner, for example.   France is also big on local, seasonal produce even in their supermarkets, which cuts the carbon footprint of food right down.  I'm careful about anything I buy, including avoiding fast fashion, or fast anything that's been mass produced.
You can follow Paul at TheVeganSpicer