Prada to release a collection of bags made from recycled ocean plastic and fishing nets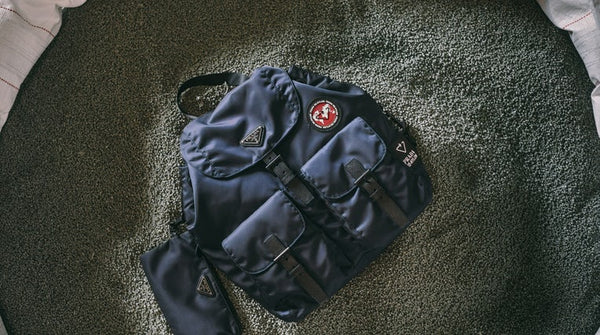 Luxury Italian fashion house Prada is putting ocean plastic to good use with a brand new collection of bags and backpacks made from recycled fishing nets and ocean plastic.
Fashion house Prada is focusing on sustainability with its new collection of nylon bags which are made from recycled ocean plastic, fishing nets and textile fiber waste. The company is making it its mission to phase out the use of virgin nylon in its fashion pieces by 2021 by recycling the 700,000 meters of nylon it uses annually into new products as part of its 'Re-Nylon' collection, as well as sourcing materials that would otherwise be wasted. The fashion-forward collection includes two backpacks, a should bag and a belt bag with prices ranging between £520 to £1,220. An undisclosed proportion of the sales will be donated to a project Prada is developing with UNESCO focused on environmental sustainability. Whilst the prices for the collection are currently high, the company is working to reduce the price difference so consumers will not have to pay such a high price once the line transitioned to fully recycled material.
In a statement sent to
Business Of Fashion
, Lorenzo Bertelli, Head of Marketing and Communications at Prada Group, said: "It's a massive reduction of nylon and a big impact in terms of sustainability. We want to do things not just for marketing reasons, but seriously, in big numbers." "It's the start of an era for us. We see a lot of demand on the market. I hope every competitor will move to more sustainable manufacturing approaches," Bertelli added. Sadly, whilst the bags are made from recycled ocean plastic, Prada has made the decision to use animal leather to create the straps which means these bags aren't suitable for vegans. Let Prada know about the wide range of vegan-leather alternatives on the market that could be used in place of animal-leather here:
www.prada.com/gb/en/info/contact-us.html
.
Fur-Free
Earlier this year, the company announced that starting from February 2020 it will no longer use animal fur in any of its designs or products after it debuts its Spring/Summer 2020 women's collection. Prada has previously sold products that featured animal fur from mink, foxes and rabbits which are subjected to extreme cruelty and poor living conditions on fur farms and often exhibit signs of self-mutilation behaviour.
Click HERE to get your tickets to Bare Fashion.
Image credit: Prada