Pretty Polly launch new biodegradable tights and underwear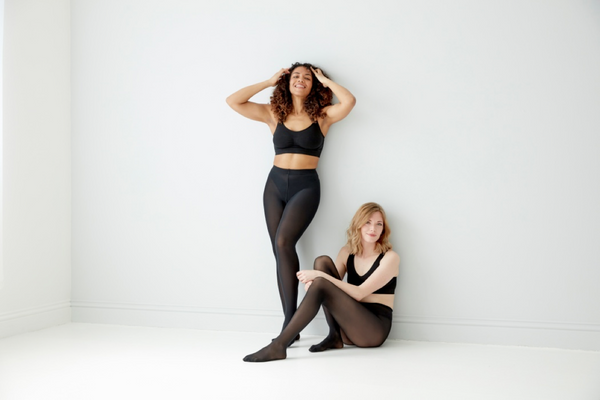 Tights: the plastic bag of the fast fashion industry. More often than not, they're worn for a single use before loosing their shape, getting a hole in the heel, or an irritating great ladder up the side.
It's been estimated that annually, 2 billion pairs of hosiery are produced, worn once and then thrown away, making them one of the most environmentally harmful products in the fast fashion industry. Globally this generates
an excess of 103,000 tons of hosiery waste every year
, or the equivalent of more than 8,000 double-decker buses. Now eco-conscious company Pretty Polly are trying to lesser the impact on the environment with their new range of biodegradable tights and undergarments.
Their black tights, like every other piece in their range, are knitted with an innovative polyamide yarn which biodegrades within three to six years when properly disposed of in landfill, reducing its environmental impact and helping the huge problem of textile waste. The new yarn, as well as being fully recyclable, is luxuriously supple and a pleasure to wear. If that wasn't enough, each garment in their collection is designed seamless to optimise comfort and fit. Outside of their classic black biodegradable tights, the range comprises of beautifully soft and supportive bras, briefs, a vest and body in black, white and nude, and leggings. Their prices range from
£10 for the tights
and briefs to £25 for the body.
Sign-up here to hear more about vegan fashion and beauty and be the first to hear about ticket releases for our next event…