Reebok announce vegan high performance shoes for athletes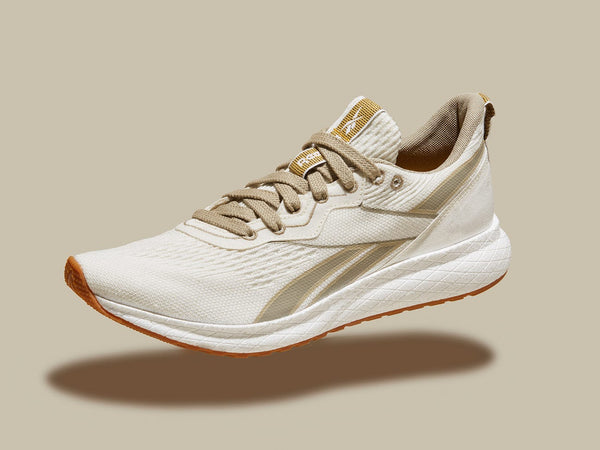 It's been a tip-top year for vegan shoe-addicts. We've been treated to a new Kat Von D collection, rainbow Stella McCartney's, and even full ranges from M&S and Sainsbury's. Now we're looking ahead to 2020, and so are leading performance brand Reebok.
Last week, Reebok released details of its new vegan shoe design — the Forever Floatride GROW — calling the design an "innovation in sustainable footwear." Following the brand's vegan
Cotton + Corn
collection, the forthcoming shoe updates Reebok's Forever Floatride Energy by replacing traditional materials with natural alternatives.
Matt O'Toole, Reebok Brand President explained the company's move towards sustainable shoes: "The earth is a runner's arena, and we have a responsibility to help detox the world for the athletes who run in it." The midsoles of the Forever Floatride GROW design are made from sustainably grown castor beans. The tongue and upper parts of the shoe are made from eucalyptus tree. The insole is made from algae foam, and the outsole is made from all-natural rubber. Bill McInnis, Vice President of Reebok Future said: "The biggest challenge in making a shoe like this was developing plant-based materials that could meet the high performance needs of runners." "The idea of a plant-based running shoe resonates strongly with serious runners. But those same runners felt…that they would never compromise on performance. The Forever Floatride GROW is the result. Plant-based performance – with no compromise." The new vegan running shoes will be on sale from autumn 2020.