Sainsbury's Introduces New Vegan Shoe Range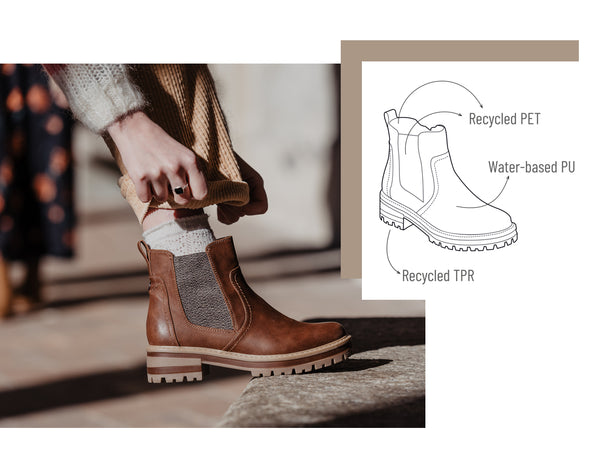 Sainsbury's - the third biggest supermarket chain in the UK - has just announced a PETA approved range of vegan shoes made from recycled plastics.
Since Tesco launched it's vegan ready-meal range in January 2018, other leading supermarkets have been scrambling to introduce environmentally friendly, clean living products to their shelves. Now, with the launch of the
Love Our Planet
shoe range, Sainsbury's are the first to champion vegan fashion in their stores. Not only are the shoes completely free from animal products such as leather and fur, but they're also made from sustainable materials. Most of the shoes in the collection are made up of at least partially recycled polyester, with some of the styles utilising up to 100%. All the shoe laces in the range are made from recycled plastic bottles, and the tough, flexible soles are made from recycled TPR materials.
Even the packaging is eco-friendly, with boxes made from 100% recycled paper, printed with soy based ink. It is Sainsbury's hope that "by creating a more sustainable branded shoe collection we help grow the mission to protect our planet." With 11 different styles in the new collection, and prices ranging from £35-50, the
Love Our Planet
range has the potential to do very well amongst fashion-forward winter shoppers. The stand-out styles include; laced pink hiking boots, sleek, tan Chelsea boots and ruby slip-on trainers sure to brighten up any winter run.
Click here to check out the collection.
Tilda Howard