Sally Hansen launches new collection of plant-based nail varnish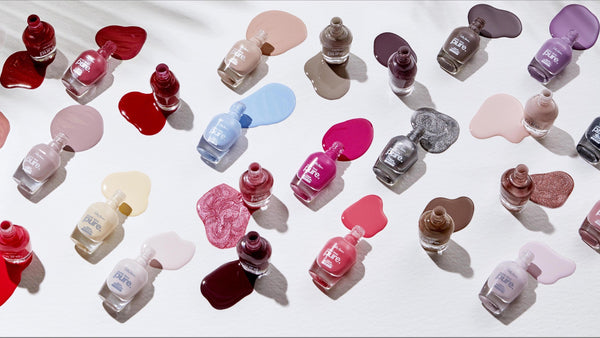 You've heard of five-free nail varnishes. You may have even heard of ten-free nail varnishes. Now get ready for sixteen-free nail varnishes from one of the biggest names in the game - Sally Hansen.
Sally Hansen has just launched
Good. Kind. Pure.
, a collection of plant-based, 100% vegan nail polishes. Unlike most nail varnishes, the new range promises to be free of ingredients such as formaldehyde, animal-derived ingredients, sulfates, and acetone. Even the brush is made solely from plant-based materials.
Running fully with its all-natural inspiration, the dazzling 30 different high-performance colours in the new collection are named for the Earth, with shades such as Romantic Peach, Mother Earth, Raw Cocoa, Soft Plum and Lava Rocks. Whether you like bright, bold colours that pop, dusky pastels or earthy tones, there's something in the new range for everyone. Sarah Hansen has also launched its first vegan alternative to the brand's iconic Hardener, to protect nails against breakage, as well as a Top Coat, which creates a protective layer over your colour to keep you nails looking fresh for longer. The collection will be available in Targets across America at the extremely reasonable price of $7 a bottle.
Sign-up here to hear more about vegan fashion and beauty and be the first to hear about ticket releases for our next event…