Save the Duck named as PETA's company of the year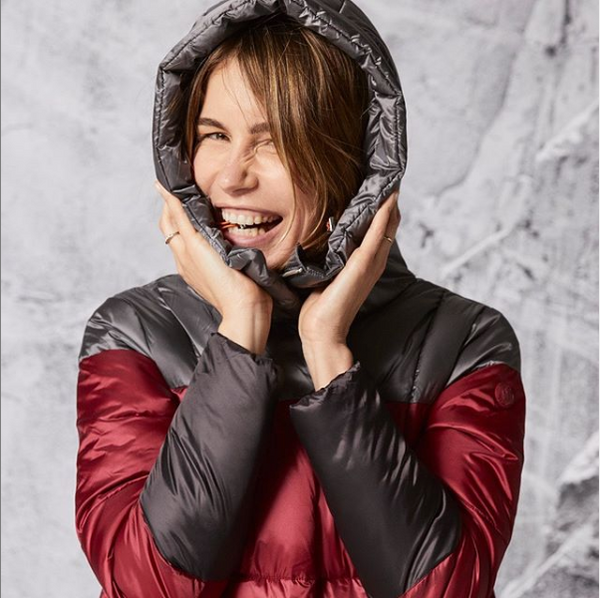 As winter winds start to rip their way through the country, people are wrapping up warm and more often than not are turning to down-stuffed coats. But thanks to an increase in eco-conscious consumers in recent years, vegan fashion is evolving, and the design and technology behind our seasonal coats is changing with it.
That's why PETA has named
Save the Duck
as their company of the year. Not only have they achieved their personal goal of expanding the luxury vegan outerwear market around the world, but they've also spared countless birds suffering under the hands of the down industry. Instead of using down feathers in its jackets, Save the Duck have pioneered groundbreaking insulation technology that they call Plumtech. This is a padding created to imitate the fluffiness of down while preserving the advantages of technological thermal lining; it was originally produced from virgin polyester and it's now also available from 100% recycled polyester from used bottles.
Compared to traditional down paddings, it absorbs high levels of humidity and dries very quickly. Thanks to the high density of its fibres, it traps an extremely large quantity of air (the best thermal insulation) in its structure, preserving the body's natural temperature and guaranteeing optimal comfort. The Milan-based retailer opened its first store in Asia—specifically in China, the world's top down supplier—earlier this year and was the first Italian fashion brand to achieve the coveted B Corp certification, which is reserved for the "best performers at a social and environmental level." The company's founder, Nicolas Bargi, said: "I didn't understand why
continued to use down for jackets. I had a conscience."
PETA President Ingrid Newkirk said that: "In every way, Save the Duck's clothing flies high above that of uncreative outerwear companies that continue to rely on the fur and feathers from animals. PETA is recognising this conscientious company for its perfect puffers that prove that the future of fashion is vegan." Past award winners include WeWork, Netflix, Beyond Meat, Ogilvy & Mather Advertising Bangkok, Daiya, and Emulate.
Sign-up here to hear more about vegan fashion and beauty and be the first to hear about ticket releases for our next event…