Stella McCartney launches Beatles-inspired vegan shoes and a psychedelic faux fur coat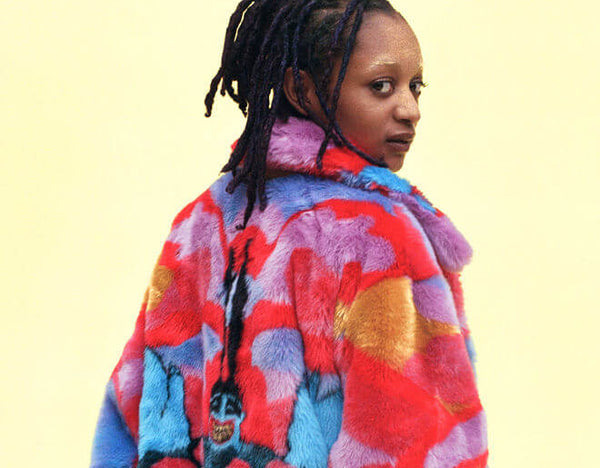 Vegetarian fashion-designer Stella McCartney has launched a new fashion collection inspired by music from iconic English rock band the Beatles.
Sustainable fashion designer Stella McCartney, whose father Paul McCartney was the bass guitarist, songwriter and singer in The Beatles, has launched a new fashion collection entitled '
All Together Now'
, inspired by the song of the same name from the bands popular Yellow Submarine album. The new collection features shirts, jumpers, dresses coats and an eye-catching pair of vegan 'Yellow Submarine' sneakers based on the brand's signature
Eclypse
design which is made from animal-free leather materials.
Another eye-catching piece from the collection that's suitable for vegans is the striking psychedelic Fur Free Fur All Together Now coat which features Yellow Submarine Beatles and Blue Meanies print. The collection hopes to evoke the "fun, fantasy, and psychedelia" from the "Yellow Submarine" film by sharing the film's message of "peace, love and togetherness with a new generation." McCartney was inspired to create Beatles-inspired sneakers whilst watching the Beatles' film "Yellow Submarine." Speaking about the moment that inspired her design, McCartney said:
"
I recently went to a screening with family and friends for the digital relaunch of 'Yellow Submarine. I hadn't seen it since I was young, and honestly it blew my mind. "It affected me in a way I just wasn't expecting. Especially this idea of connecting people and bringing people together — politically this message has never been more relevant. So, I came out and I was like 'I have to do something.'" Whilst many products in the range are suitable for vegans, the designer has used regenerated cashmere in some designs due to the fact it boats a 92 per cent lower environmental impact than virgin cashmere.
Sign-up here to hear more about vegan fashion and beauty and be the first to hear about ticket releases for our next event…
Click HERE to get your tickets to Bare Fashion.