Stella McCartney to release new biodegradable stretch denim line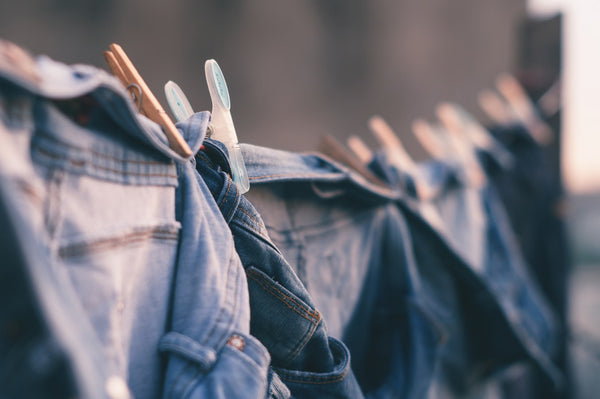 If you're at all familiar with the gorgeous, growing world of vegan fashion, you must be familiar with Stella McCartney's envelope pushing developments in sustainable and cruelty-free design. We thought her biggest leap in innovation might have been her partnership with Adidas at the tail end of last year, but it looks like Stella's got her groove back for 2020, announcing last week that she's developing a line of biodegradable stretch denim jeans.
The innovative denim created by Italian manufacturer Candiani will be introduced in the British designer label's autumn/winter 2020 collection. It is set to utilise Coreva Stretch Technology, which is created by using organic cotton wrapped around a natural rubber core, resulting in a fabric that is free from plastics and micro-plastics. A Stella McCartney and Candiani Denim partnership is a match made in heaven for vegan fashion fanatics. Candiani is an extremely reputable sustainable company – their denim is dyed using Indigo Juice and Kitotex Vigital, a mushroom and seawood-derived ingredient that's biodegradable.
In addition, the Stretch Technology they deploy in the making of their jeans is made with two smart-dyeing techniques during production which reduces the consumption of water, energy and chemicals used in the dyeing and laundry processes. Alberto Candiani, owner of the Candiani family mill said in a statement: "In a world where resources are diminishing and landfills are overflowing with discarded garments, it's our duty to look for renewable resources, in addition to biodegradable and compostable material." "Denim has to take the lead as the indigo flag of this revolution and we are thrilled to be working alongside Stella McCartney to share our innovation and beliefs with the wider fashion industry." Though there are no designs available yet, we're beyond excited to see what this new partnership is capable of producing. Beyond jeans, we're hoping to see skirts, short, jackets, and maybe even a boiler suit or two.
Sign-up here to hear more about vegan fashion and beauty and be the first to hear about ticket releases for our next event…