Stylish Vegan Outerwear for Cold Weather Fashion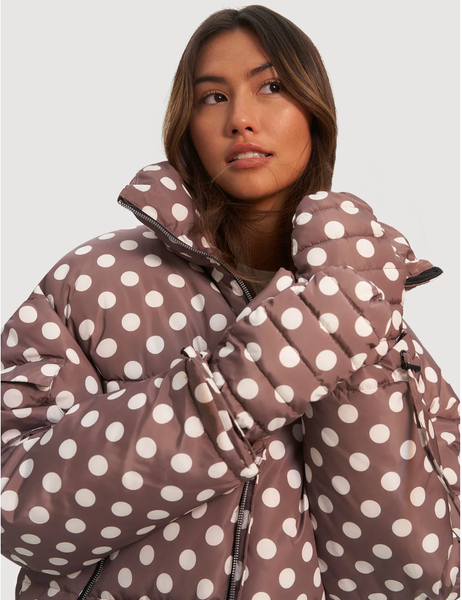 As the air turns colder, we pull sweaters, boots, scarves, and coats out of storage and into the forefront of our wardrobe. When it comes time to add new pieces, it's important to shop ethically and sustainably. New trends continue to allow for gorgeous cruelty free alternatives to wool, leather, down and fur. A winter coat is an important purchase because it's a big purchase and you're going to wear it a lot. A coat is multi-functional - it serves a purpose: to keep you warm, to be versatile and stylish - and vegan! We love winter coats so we wanted to share a few of our top favourite brands that provide style and peace of mind when shopping for cruelty-free winter staples.

There is no need to sacrifice style when it comes to Noize's collection of outerwear. Coats come in several styles, lengths, and materials, from vegan leather to faux wool. Whether looking for a casual puffer jacket or glamorous vegan fur, you will surely find something to keep you looking and feeling good. We love a parka that give you shape and style. Noize's Azzurra Mid Length Puffer is not only perfect for a cold winter (-30C weather) but it also gives you shape with a removable belt at waist. 
Specializing in sustainable clothing, Culthread delivers beautiful, functional garments with a purpose. The highest quality cruelty-free material is used to create pieces such as the sleeveless puffer coats, sleek and sexy faux leather jackets, and comfortable hoodies. One of our favourite items is the reversible Ladbroke duster coat made entirely from recycled materials, including the Culthread buttons! It's made for layering so perfect for the British winter.
 One of the most popular looks of the season is the Teddy Coat. Will's Vegan Store has a recycled, made in Italy Teddy Bear coat that is everything you want in a winter coat. Sustainably and ethically created in small batches this coat is so warm, feels luxurious and adorable with any outfit. The recycled tan or black material makes it perfect for crisp fall days.
With all the beautiful choices available today, there is every reason to shop ethically and sustainably. When investing in quality pieces, you'll spend less over time and enjoy the upgraded materials for their warmth, durability, and value. Fur, leather, down, silk, and other materials procured from animals are becoming less popular as more and more individuals understand the effect that their production and cruelty has on the planet. By shopping vegan & cruelty free you can be a positive example and look great doing it.