Sun Damage - Top 5 Vegan tinted Moisturisers + SPF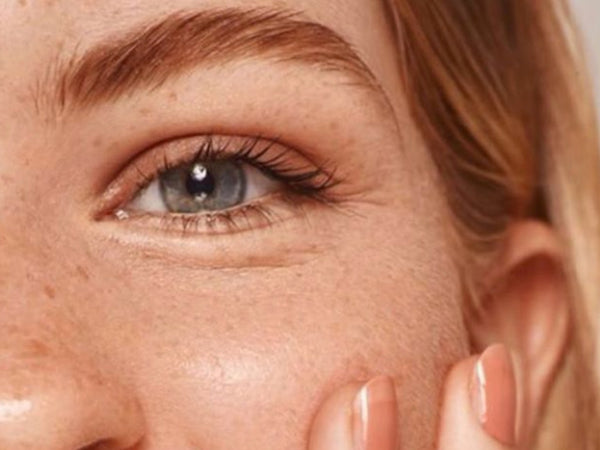 Cruelty Free and Vegan Tinted Moisturisers by Samantha Coles
Top 5 moisturisers that are cruelty-free and vegan, have an SPF factor, the won't clog the skin and look beautiful to the natural eye as well as in photos.
As a professional makeup artist who spends a lot of time in peoples faces, I see first hand the damage sun does to the skin. I believe it ages our face more than smoking, drinking and diet combined. In fact, some studies suggest up to 90% of ageing is due to the sun.
The sun's UV rays damage the elastin and collagen fibres in our skin, resulting in everything from age spots, freckles, pigmentation, thinning of the skin to fine lines, dehydration and wrinkles.
Apart from advising my clients to carry a hat or sun umbrella in summer and invest in a pair of UV protective sunglasses to avoid crows feet around their eyes I also suggest wearing products with SPF.
So I am really excited to share some of my favourite vegan tinted moisturisers!
Bare Minerals Complexion Rescue Tinted Hydrating Gel Cream SPF30 £30
Available in 20 shades
This is one of my kit staples offering a light to medium coverage in a wide variety of shades. This was a great replacement for MAC Face and Body when I was replacing products in my kit for vegan alternatives.
This gel cream foundation formula leaves skin looking naturally dewy and lush. It is also a buildable product for those wanting a little more coverage while still leaving skin with a dewy finish.
For extra coverage just tap it on with your finger in those areas needing it. This helps it layer easier unless you are an absolute pro with a makeup brush.
2. Rodial Skin Tint + SPF 20 £45
Available in 6 shades
This is a blendable and buildable foundation offering medium coverage with amino-peptides to brighten and enhance skin tone. It has an undetectable texture so in photos it looks very natural and fresh while still providing a radiant and smoothing finish in real life. It is suitable for all skin types and offers impressive longwear.
It is on the pricey side but honestly worth the investment.
3. Charlotte Tilbury Light Wonder Youth Boosting Perfect Skin Foundation SPF 15 £34 Available in 12 shades
This is a cult classic for many pro artists. I first found out about it when working on the runways of Paris. It has a sheer light buildable coverage. I prefer to work this in with my hands, applying an even application all over the face and then pat with my fingers in any areas that may need a little more coverage. Ideal for dry and normal skin, it blends well while also hydrating and illuminating the skin.
For those with fairer skin, I would be mindful of the slightly lower SPF rating compared with some other products. If using on a very hot & sunny day I would recommend bringing some out with me for a top-up.

4. Tropic Skin Shade Facial Sun Cream SPF50 £24 Available in 2 shades
Made in the UK this is a nourishing moisturiser packing a strong SPF 50 formula with a hint of colour. This is my go to on holidays or days at the beach because it feels beautiful on the skin and helps me look fresh and dewy. It is best worn with a dash of concealer under the eyes for those wanting the no makeup look but with SPF protection.
I want to stress that this formula is only slightly tinted. Some days that's all I want or need in a product. However, if you are wanting a bit of coverage in your foundation this probably wont hit the mark for you.
It is water-resistant and certified reef – safe by Protect Land + Sea which is a bonus.
5. Pro tip:
If you already have a favourite vegan tinted moisturiser or foundation but it lacks SPF don't panic! You can always wear an SPF primer underneath. How fabulous is that?! My absolute favourite vegan primer is The Hourglass Veil SPF15. Not only does it create a smooth canvas for makeup but it reduces redness, minimizes pore and extends the wear of your foundation without the greasy feeling some primers can leave. It is also water-resistant which makes it a must-have for any all-day events where make up needs to stay.
Beauty at top Image by Makeup by @samanthacolesart
Hair @kristinecimbule Photography @tarynraeleephotography
Sign-up here to hear more about vegan fashion and beauty