The best vegan red lipsticks to wear now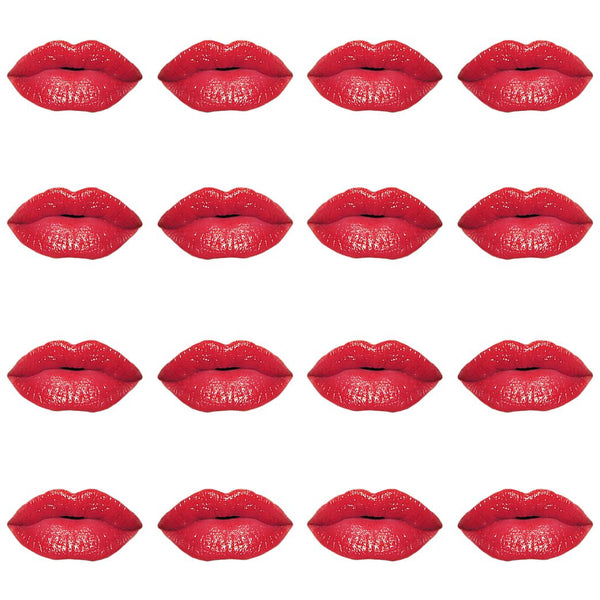 Is there anything better than a slick of red lipstick? Even if you're wearing just a t-shirt and jeans it adds instant polish and a flash of colour.
A good red lipstick is very much like the little black dress of your makeup bag. Classy, yet edgy, and so very elegant, red lips go with every look and works for pretty much every occasion. With a variety of different shades and finishes, there's a red lipstick to suit everyone. Even if you've never dared to go red before, these striking vegan red lipsticks will ensure you look chic, rather than clown-like!
How to find a red lipstick for you
When it comes to find the perfect vegan red lipstick, there will be some trial and error involved, but here are a few tips:
The key to getting the right red lipstick is to work out what your skin undertones are. To do this, look at the veins on your wrist. If they appear blue or purple, you have cool undertones. If they look greener, then your skin tone is warmer. Warm lipsticks are more orange-red tones, while cool lipsticks are bluish red so this can help you find the red lipstick that works best for you.
Remember that textures can affect how the lipstick looks on. A matte lipstick for example will be more vivid than a gloss.
If you're a red lipstick virgin, try a tinted red lipbalm or a lip stain first to build up to a full blown red lip.
If you've already got a red lipstick that doesn't feel right, don't bin it. Make a darker red lighter by layering a paler lip gloss over the top.
Make use of virtual try on technology offered by many websites. It won't recreate the look 100% IRL, but it will show if the shade goes with your skin tones or not.
The best vegan red lipsticks
The suits-all red
This is a true universal shade of red, which will suit all skin tones. A perfect blend of orange and blue undertones, this lippie not only looks great but stays put for up to 12 hours.
Uncensored, £22, Fenty Stunna Lip Paint
The planet-and-animal-friendly red
Lush's Los Angeles lipstick has been compared to Mac's infamous Ruby Woo shade. Great for paler complexions, this lippie isn't also cruelty-free but also environmentally friendly and plastic-free thanks to the ingenious refillable lipstick case. All this for just £10 as well!
Los Angeles lipstick refill, £10, Lush
The tinted red
If you're not too sure about full-on red lipstick, this balm by Tarte is a great alternative. The creamy balm allows you to layer the colour on, while also keeping lips super soft. Crammed packed with goodies including antioxidants that help protect the lips from the daily grind of life!
Cherry, £19, Tarte Quench Lip Rescue
The matte red
Nothing screams Hollywood glamour quite like a matte red lipstick. This one comes in a richly pigmented formula that is bold, bright and guaranteed to last all day. It has the added benefit of being with French vanilla for an extra sweet scent.
Red Velvet, £13, Lime Crime Velvetines

The budget red
Cruelty-free makeup doesn't have to cost the earth, as this gloriously, glossy red lipstick from e.l.f proves. For just £4, you get a gorgeous moisturising lippie in a flattering warm orange red shade.
Pepper, £4, e.l.f Srsly Satin Lipstick
The dark red
If your makeup icon errs more on the side of Wednesday Addams than Marilyn Monroe, this dark vampy red is for you! Revolution Beauty is approved by PETA as Animal Test Free and none of their products contain any animal derivatives. The velvet finish on this lippie ensures your lips stay soft and kissable.
Vampire, £5, Revolution Beauty Satin Kiss
>> Related blog: Vegan makeup to help you sparkle and shine