This sustainable footwear brand is making fashionable vegan shoes from recycled plastic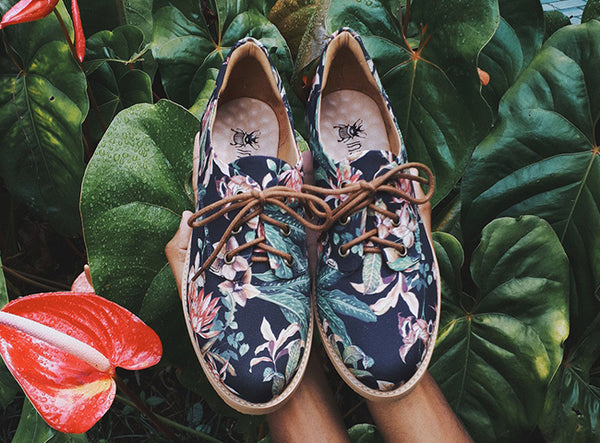 Put your best foot forward with this range of eye-catching ecological footwear that is completely free from animals.
Brazillian brand
Insecta Shoes
creates a range of eye-catching ecological footwear that is completely free from animals and they're launching their range of stylish yet sustainable footwear worldwide. "We want to debunk the idea that an eco-friendly product cannot be beautiful so we coined the term 'ecosexy' to describe this union of ethics and aesthetics.", says Insecta founder and CEO Barbara Mattivy. "Our products have a visual, social and environmental impact."
Insecta is a proudly feminist company that founded by two women in 2014 and to this day mainly employs women, but they ensure that their stylish shoes are agender and suitable for anyone who would like to upgrade their footwear. The range is comprised of a range of styles from boots and Oxfords to sandals with a total of eight classic options to choose from. Available in a range of sizes from 35 to 47 European, people from all walks of life can wear and enjoy these brightly coloured shoes. Insecta's handcrafted range of shoes is made in South Brazil, and the company uses a wide range of recycled materials including recycled rubber and recycled plastic bottles as well as fabric scraps from clothing to create their bold designs. They also utilise unconventional materials such as car seats and umbrellas to create closed-loop fashion that's kinder to the planet and ensure all packaging used to ship their products is biodegradable and made from recycled materials.
In a bid to bring their shoes to the masses, the brand is launching a distribution centre in North America to be able to share its cruelty-free, ethical fashion with the world. The brand will also offer a wider array of colours and patterns so it can continue on its mission of "pollinating the world with colour and conscience".
Click HERE to get your tickets to Bare Fashion.