Vans has released a pair of David Bowie-inspired vegan shoes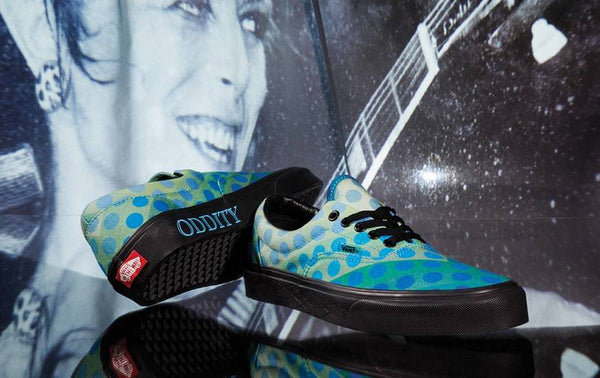 Vans is honouring musical legend David Bowie with a limited edition range of shoes inspired by the glam rock sensation, including a vegan style.
In celebration of David Bowie's sartorial legacy, skatewear brand Vans has released a collection of shoes and clothing that reference artwork from some of the artists most iconic albums, including "Space Oddity," "Ziggy Stardust" and "Hunky Dory. The range includes a selection of stylish sneakers that pay homage to the late singer, with a vegan-friendly shoes that are completely free from animal-based materials, including the adhesive. Bowie's first single from 1969, "Space Oddity", has been immortalised in shoe-form as a pair of bright lace-ups that mimic the album cover art. The
Space Oddity Era Lace-Ups
feature a bold blue polka-dot design and are priced at $70 a pair. Vans says the collection: "celebrates two entities who have championed the different and the strange for decades, leaving a lasting impression on generations of misfits."
The limited-edition collection is available online now at Vans.com and at Opening Ceremony.
Click HERE to get your tickets to Bare Fashion.