Vegan beauty is on the rise in the UK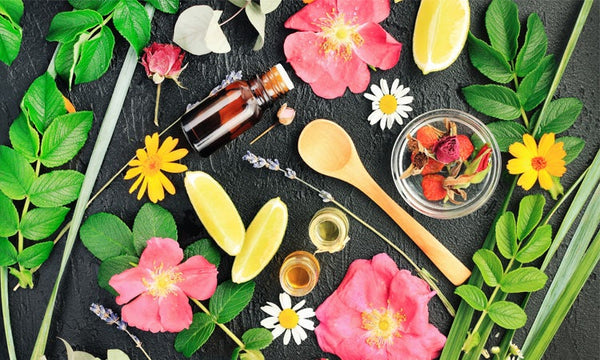 Have you tried reading the labels on your makeup recently? Do you know what half the words mean? Ingredients such as keratin and collagen, lanolin, or carmine may sound like something off of a secondary school Chemistry quiz, but in actual fact they're alternate names for the animal products that have worked their way into your beauty routine.
However, more and more Brits are waking up to the wider ethical implications of their makeup bag. The
MUA Makeup Academy
surveyed British shoppers to find that the number of vegans in the UK has grown fourfold in the past four years, from 150,000 to 600,000. Whilst this figure only makes up 1.16% of the UK population, it's reported that up to a third of the British population are trying to cut down on their overall consumption of animal-sourced products. In fact, research suggests that by 2025, vegans and vegetarians will make up a quarter of the British population.
The research also shows that there's been a 175% increase in vegan product launches from July 2013-June 2018, driven by consumers wanting to align their beauty routine with the rest of their lifestyle views and choices. It's probably because of this that Google searches for 'vegan beauty' in the UK have doubled every year since 2012. However, it's not only vegans who are interested in ethically-sourced beauty products - 62% of people questioned bought vegan beauty products despite not following a vegan lifestyle. The non-vegan shoppers split into two camps over why they altered their beauty purchases. 49% of the people surveyed cited wanting to do something to help the environment as their reason for buying vegan; 43% said that even though they weren't vegan, they still cared about products being tested on animals.
It's also abundantly clear from this research, that Gen Z and Millennials are leading the charge towards eco-conscious, cruelty-free consumerism, with 42% of Britain's vegans being aged between 15-34 years old. With big British chains such as
Primark
,
Superdrug
and
Sainsbury's
releasing vegan cosmetic lines, it's no wonder that vegan beauty sales increased by 38% in 2018 alone. As more and more brands catch onto the green, cruelty-free trend, hopefully this number will be see to skyrocket as we roll around to 2020.
Sign-up here to hear more about vegan fashion and beauty and be the first to hear about ticket releases for our next event…