Vegan cosmetics company uses upcycled fruit waste in products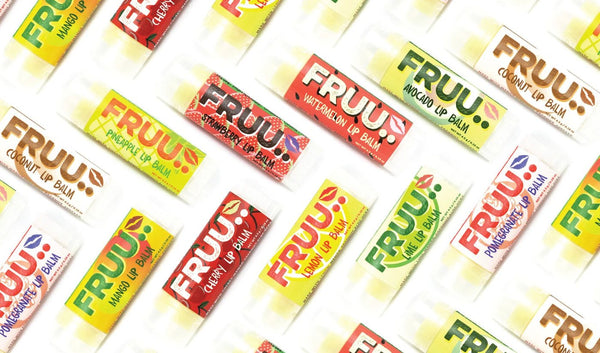 The startling amount of food waste produced every year in the UK is sometimes hard to digest. Even vegans, who strive to reduce their environmental impact in every aspect of their lifestyle, have to live with the uncomfortable fact that food goes bad, goes uneaten, and gets thrown out. £20 billion worth, to be exact. And that's just in the UK alone.
But just as one man's trash is another man's treasure, UK indie cosmetic company FRUU are determined to put a percentage of our food waste to good use. Started in 2016, FRUU aims to provide
affordable products
that resonate with eco-conscious Millennials and Gen Z, namely sustainable, vegan skincare products and lipbalms made from surplus fruit materials.
The company estimate that 53 billion litres of waste are produced every year by global fruit juice companies, and endeavour to reduce the impact, however minutely, by enhancing the waste in their luxury skincare products. Already a multi-award winning business, FRUU develops, designs and handcrafts all products in-house in their Berkshire workshop. FRUU currently has a range of 10 fruitilicious lip balms, 8 highly-tinted colour balms, and 2 coffee scrubs. The company's signature Fruitilicious Lip balms are made from up to 60% moisturising fruit-based ingredients, including mango butter, avocado cold pressed oil, watermelon seed oil, lemon seed oil.
In 2018, FRUU founder, Dr Terence Chung entered the company into Holland & Barrett's Pitch & Plant competition and won, securing the company rights to sell their products in 815 of their store. Jenny Edwards, a spokeswoman for H&B said: "We have had a great relationship with this eco-conscious business since then, and their products are always a well-loved addition to our goodie bags. It is so good to see inspiring, plant-based businesses in our community thriving, and being recognised for their innovation."
Sign-up here to hear more about vegan fashion and beauty and be the first to hear about ticket releases for our next event…