Vegan fashion designer launches empowerment platform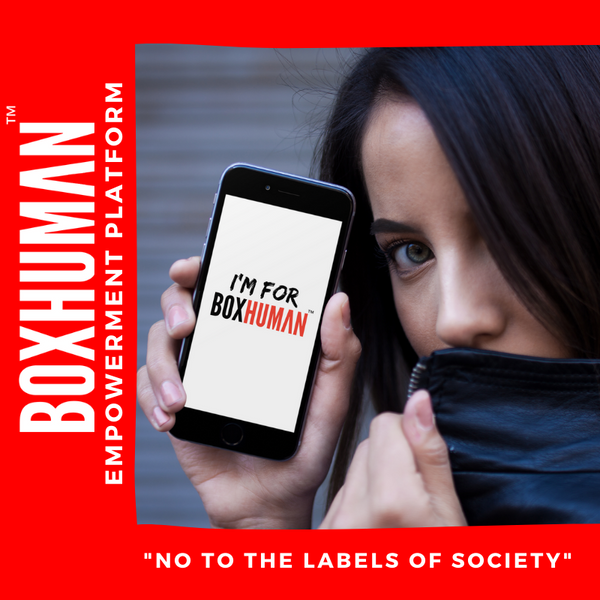 If you subscribe to a vegan lifestyle, you'll know exactly what it's like for people to oppose your views. "You won't get any protein!" "You can't live without bacon!" "Veganism is an extreme!" they cry. It's unfortunately not uncommon for this kind of pressure to build and escalate. Negative social pressure can also attack other aspects of your life - at your school, at home, at work.
That's why sustainable fashion designer Ashlea Atigolo has launched BoxHuman - an empowerment platform and 'safe-space' away from harmful social pressures. Her hope is that individuals on the platform will empower and motivate themselves to become happier, peaceful and more clearer within their daily lives.
Atigolo said: "I created BoxHuman out of my pure frustration of being fed up of being constantly bombarded by social negative pressures, bad news and not having a place where I could be empowered, uplifted and motivated on a daily basis." The platform is free to join, and gives users everything they need to stay motivated and positive from inside-out. Users can access different areas within the platform including: self-help videos, books, motivational quotes, feel-good music, positive affirmations, style advice, and human inspirational stories. "It was important for me to develop an all-in-one platform that would bring together as many positive elements that could empower and inspire individuals and their lives."
BoxHuman also offers business support to sustainable and unisex fashion companies, keeping Atigolo's involvement with ethical fashion very much alive. As the founder and creative designer of EBYAK— a men's fashion label with a wonderful range of vegan and eco-friendly garments — Atigolo appreciates and understands the import role vegan fashion will play in the coming years and is eager to empower other likeminded designers and innovators. Click
here
to sign up BoxHuman and
here
to check out Atigolo's EBYAK designs.
Sign-up here to hear more about vegan fashion and beauty and be the first to hear about ticket releases for our next event…