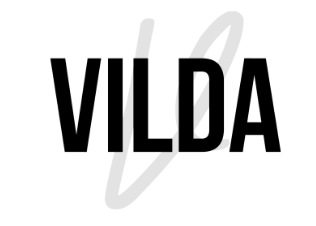 We had the wonderful opportunity of speaking to the worlds first digital vegan magazine,
Vilda Magazine
to find out all about vegan fashion and what they think about London's first ever vegan fashion show,
Bare Fashion
.
"Vilda Magazine is the world's first digital vegan fashion magazine. Founded by journalist and PR professional Sascha Camilli, Vilda (the name means "The Wild One" in Swedish), Vilda is the first publication to present luxurious vegan living beyond food. Offering beautiful fashion editorials, cruelty-free beauty tips, conscious travel and compassionate lifestyle, Vilda aims to be the luxe vegan destination for the conscious, contemporary reader."

- Vilda Magazine, 2018

What are you most looking forward to at Bare Fashion?
I'm looking forward to witnessing a catwalk full of cruelty-free designs. That in itself is such a revolutionary thing. I remember when I went to my first Fashion Week in Milan as a fashion student - back in those days, vegan fashion was barely even a concept. When I started Vilda, people didn't understand me when I said "vegan fashion magazine" - the reaction was "what does vegan fashion even mean?". To imagine a runway show with vegan designs only was unheard of, and it's so inspiring to be in this era of cruelty-free evolution and see an event take place in central London that highlights animal-free style.
Have you seen a change in vegan fashion over the past year?
I would say that the biggest change is the innovation in natural, cruelty-free materials that we are increasingly seeing all over the world. Not long ago, the available choice was either to wear animal-derived leather or petroleum-derived "pleather". These days, we have leather made from pineapple leaves, wine grapes or
mushrooms
, we have wool made from coconuts and hemp, and we have
synthetic spider silk
. Lab-grown leather is the newest revolution for those who want to reduce their impact on the environment and animals, and it's incredible to see that pretty much all material evolution in the fashion industry is vegan-friendly. The future of fashion is definitely animal-free.
What would you say is the biggest vegan fashion trend at the moment?
Accessories in
Pinatex
, the eco-friendly leather alternative made from fibre from waste pineapple leaves. Created by Ananas Anam's Dr. Carmen Hijosa, this material is used in shoes and bags by shoe brands like Bourgeois Boheme, Nae and Po-Zu, handbag labels such as Alexandra K, and watches by Votch and Time IV Change. It's a sustainable fabric that gives pineapple farmers additional income, and no extra land, fertilisers or water are needed to produce them.
Who are your favourite vegan designers and brands?
I love my ankle boots from ByBlanch, my faux fur coat from Unreal Fur, my Tencel dress from Outsider, my summer sandals from Italian shoe brand NR Rapisardi, my tote bag from Jill Milan and my cross-body bag from Matt and Nat - which I found in a charity shop for £15! I would also highly recommend ethical fashion boutique Bead & Reel, founded by Vilda's Fashion Editor Sica Schmitz - an incredibly inspiring entrepreneur. Some of the values championed by Bead & Reel are Fair Trade, vegan fashion and supporting women-owned businesses, and some of the brands they offer are Bhava, Annaborgia and Delikate Rayne.
Tell us why vegan fashion and sustainability is important to Vilda.
Vilda was created to highlight the availability of vegan fashion on the market and showcase the work of smaller, ethical designers creating beautiful cruelty-free collections. With time, our content has moved more in a direction of sustainability, activism and vegan fashion innovation rather than shopping. Our focus now is very much on creating inspiring and thought-provoking content for those who want to live a luxurious lifestyle without the use of animals - but also without over-consuming. It may be strange that as a fashion magazine we're telling people to shop less, but overconsumption is in fact slowly killing our planet and everything that lives on it. We believe that you can look good, feel great and live a full, rich life without constantly acquiring more things in your life. We also believe that animal use is obsolete and morally indefensible, and that the future of fashion is vegan.
Enjoy this article? Make sure to check out Vilda Magazine for all your ethical goodness from fashion to travel and lifestyle!
We are onto our final few Bare Fashion tickets! It's looking like we'll be sold out by the end of this week so do get yours today and come enjoy a night of vegan glamour at Bare Fashion...
Click here to get your ticket!