Wu-Tang Clan Launch Vegan Wallets Made From Bananas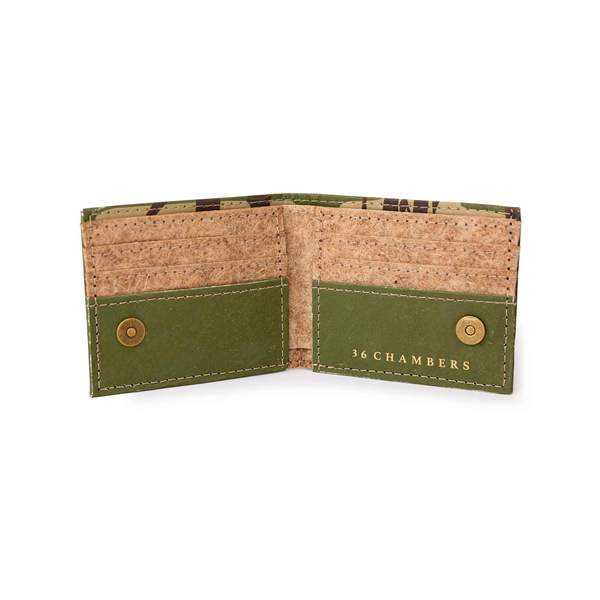 It might surprise you to learn that of all the names in music, it's Wu-Tang Clan member RZA that is currently leading the charge in vegan fashion. Since creating fashion brand 36 Chambers with his business partner Mustafa Shaikh in 2016, the rapper turned entrepreneur has introduced several lines of vegan wallets to his store. Soon after the initial launch of the store, 36 Chambers removed all leather and other animal products from its items.
Now the cruelty-free lifestyle brand is releasing a new line of PETA-approved vegan banana leather wallets. Utilising the fibers of banana trees that would otherwise be discarded, 36 Chambers have included
two styles in the limited-edition collection
: bi-fold and passport. The banana fibers are water-resistant, extremely durable and biodegradable. The design credits itself to Japanese forest spirits and the East Asian country's bamboo forests.
Explaining the move towards vegan leather, Shaikh wrote in a 2016 blog post that there are "various reasons for why we forgo animal leather. For RZA, it has to do with animal cruelty first and foremost. Speaking for myself, the deleterious environmental effects of raising animals (in particular cattle) is what drew me into looking more into vegan leather options."
RZA has long been a vocal proponent of the vegan movement. In 2014, he told PETA that there's nothing "on this planet that doesn't want to live." "I'm quite sure
do not wanna be on my plate… When you eat you're eating that stress, eating that sickness, eating that fear," he said. RZA isn't the Wu-Tang Clan's only vegan-minded member; eight of the group's ten members are now vegan. Several members of the American hip hop group even appeared in a campaign for White Castle's Impossible Sliders, which are made with plant-based beef patties.
Sign-up here to hear more about vegan fashion and beauty and be the first to hear about ticket releases for our next event…