Zara will make all of its clothes from 100% sustainable materials by 2025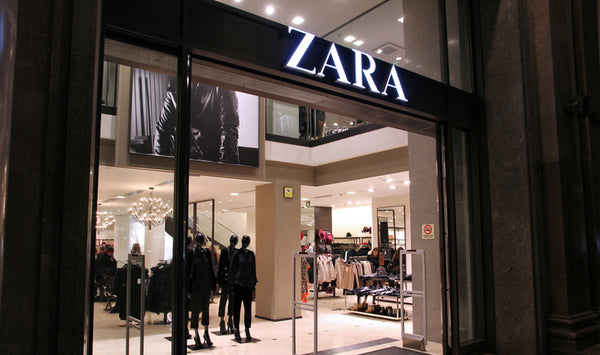 Fast fashion brand Zara is improving its eco-credentials by confirming its intention to make all of its collections from 100% sustainable materials by 2025.
Spanish fashion giant Zara, which is the largest brand in the Inditex group, has announced that by 2025 it will make its entire collection from sustainable materials as part of its ambitious plans to improve its eco-credentials. The company currently makes around 20% of its collections from sustainable materials but hopes to increase this to 100% before 2025. By 2023 it has promised that the viscose used in its clothing will also be 100% sustainable. Inditex group, which owns brands such as Massimo Dutti, Pull&Bear, Bershka, Stradivarius, Oysho, Zara Home, and Uterqüe, has also confirmed that its other brands, including Zara Home, Massimo Dutti and Pull&Bear, will be following suit. Pablo Isla, the chief executive of Inditex,
said
: "We need to be a force for change, not only in the company but in the whole sector. "We are the ones establishing these targets: the strength and impulse for change is coming from the commercial team, the people who are working with our suppliers, the people working with fabrics. It is something that's happening inside our company."
Not only will the company be making its collections sustainable, but also plans to ensure that 80% of the energy consumed in Zara's headquarters, factories and stores will be from renewable sources and aims to make sure its facilities are not sending any waste to landfill. Other major retailers are dipping their toes in sustainable waters by exploring the world of eco-friendly fabrics. H&M recently debuted a brand new collection, the
H&M Conscious Exclusive collection
. The company partnered with several textile innovators to create its new collection and introduced three new sustainable materials to its range: Piñatex®, a natural leather alternative made from cellulose fibers extracted from pineapple leaves; BLOOM™ Foam, a plant-based flexible foam using algae biomass; and Orange Fiber®, sustainable silk-like fabrics made from citrus juice by-products.
Sign-up here to hear more about vegan fashion and beauty and be the first to hear about ticket releases for our next event…
Click HERE to get your tickets to Bare Fashion.