Bare Fashion is award winning!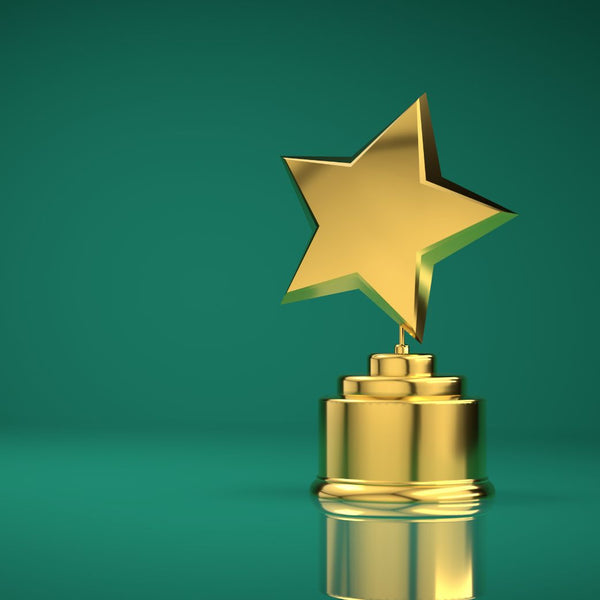 It's quite apt that during the busy award season of Oscars, Grammys and the Brits, we're able to announce that we too are award winners.
Sadly, there was no red carpet for us, but we're delighted that we've been awarded not one, but two awards in our march to promote vegan fashion.
First up, we were chosen as a winner of the Vegan Choice Award, one of the most prestigious awards in the vegan industry. We're beyond delighted to have been given this special mark of distinction.
The awards are judged by a panel of vegan evaluators made up of business professionals, marketing experts, dieticians, designers, authors, chefs, influencers and entrepreneurs with a vast knowledge of the vegan industry. Their goal is to help ensure a more likely movement toward veganism by highlighting the best vegan products, services and eateries available.
Louise Jane, CEO of The Vegan Choice Awards said: "Show you care, shop at Bare!" and we couldn't agree more.
Following on from that, LUXlife voted Bare Fashion the most stylish independent vegan fashion etailer in the UK. Whoop, whoop!
The LUXlife Style and Apparel Awards 2022 focused on sharing luxury in an inclusive, compassionate, and empowering manner. The awards celebrated a selection of businesses who they see as  leaving a lasting impression on their industry.
Awards Coordinator, Stephanie Tooby, said, "They represent the best of the best in their areas, and they bring forth an idea of luxury that none would want to miss."
>> Related blog: Will we ever have a cruelty-free red carpet?