Will we ever have a cruelty-free red carpet?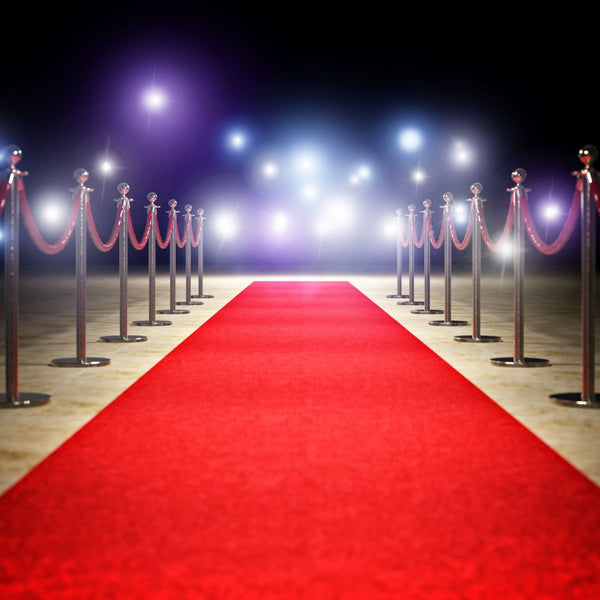 We're slap bang in the middle of awards season and everyone's eyes are on the red carpet fashion. While some designers, like Stella McCartney, are on board with vegan and sustainable fashion, it's taking others a lot longer to get on board. What with that, and the fact that celebrities hate being seen in the same thing twice, awards season is not good for our planet.
However, the Oscars, which takes place on 12 March this year, is trying to push celebrities towards more ethical options and is hoping that this year's ceremony will be one of their greenest yet.
It's partnered with Red Carpet Green Dress, an organisation that promotes sustainability in the world of entertainment and design. All attendees will be sent a sustainable style guide to help them maker greener choices on the big day.
The guide encourages guests to choose vintage pieces from the top fashion houses and also promotes upcycling. It also shines the spotlight on animal-friendly textiles such as hemp and linen, as well as other plant-sourced materials.
They're also encouraging guests to think about what happens to their red-carpet outfit after the event, recommending - shock, horror! - wearing them again. Other suggestions include getting items altered to look different, or donating their frocks to charity.
While this is a great step towards helping create more awareness, isn't it shocking that in 2023, this is something that celebrities need educating about? One of the main problems with the world of A-list fashion is the desire to not be seen in the same outfit twice.
In the hope that red carpets do become more vegan-friendly, here we celebrate those stars who chose compassion over cruelty for their red carpet outings.
Natalie Portman in Dior at the Oscars 2022: A vegan since the age of nine, Natalie doesn't wear designs made with leather or other animal by-products. Since becoming the face of Dior in 2011, she makes sure all her red carpet outfits and shoes made by the French fashion house are vegan-friendly.
Gisele in Versace at the Met Gala 2018: While Gisele isn't vegan, she has cut down on eating animal products and refuses to wear fur. She is a real champion of sustainable fashion and has showcased a number of eco-and-animal-friendly outfits on the catwalk, including this beautiful Hollywood siren-esque gown at the Met Gala.
Joaquin Phoenix during the 2020 award season: A long-time vegan, Joaquin didn't just wear a vegan-friendly Stella McCartney suit, but he also wore it to all the ceremonies that season from the BAFTAs to the Oscars.

Billie Eilish in Oscar de la Renta at the Met Ball 2021: A committed vegan, Billie refused to be dressed by Oscar de la Renta unless they agreed to stop using fur. Using fashion to stop animal cruelty - we love!

Sadie Sink in Stella McCartney at Toronto International Film Festival 2022: The Stranger Things star became vegan after working with Woodey Harrelson on a film a few years ago and often struts down the carpet in animal-friendly brands such as Stella McCartney or Hiraeth.
Rooney Mara in Hiraeth at the Joker Premiere in 2019: Rooney struggled to find stylish vegan clothing so she set up her own fashion brand Hiraeth to do just that. It's not only animal-free, but all items are also ethically sourced.
>> Related blog: Get dressed up in party wear that's kind to the planet