H&M launch new vegan personal care range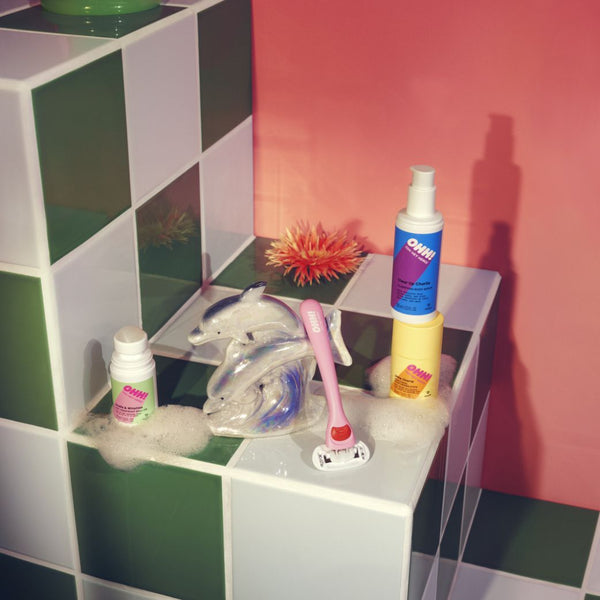 The Swedish clothing brand has launched a new range of cruelty-free basics called OHH!
OHH, which stands for OH HEY HERO, features a collection of ten vegan essentials that caters for everyday needs.
"We don't believe in complicated routines, layer upon layer of product and overpriced formulas – this collection is about inclusivity and accessibility while also being innovative and dependable," says Sabina Odqvist, Head of Private Label H&M Beauty.
Promoted as personal care products, the small range features ten products all made with vegan formulas, from frictionless razors to body washes and even a body serum that tackles spots, including blackheads and whiteheads, thanks to the 2% salicylic acid.
Sabina says: "We want this range to make our customers feel comfortable and confident in their own skin and we really hope that it becomes an iconic upgrade on everyday essentials for our beauty and personal care shoppers."
Designed for Gen Z audience, the packaging is super funky with pink and purple razors (that come with replaceable heads) and pretty clashing colours, guaranteed to brighten up any bathroom.
While the products are stylish, they're also functional. The Little Champ Moisturising Stick (£6.99) is a portable wonder that helps moisturise skin but also prevents skin friction, perfect for the summer months ahead.
The OHH! range is available to buy online now with prices starting at just £2.99 for the Wonder Kid hand cream.
>> Related blog: The ultimate guide to vegan beauty