Harvey Nichols to ban fur – finally!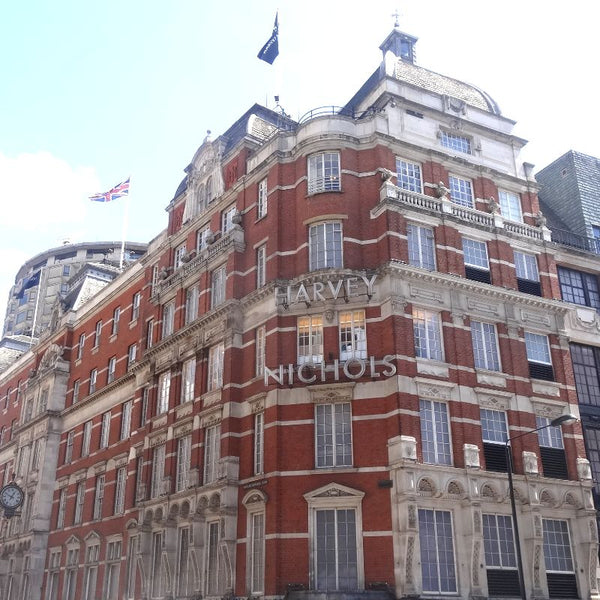 After many years of campaigning, luxury department store chain Harvey Nichols is banning fur from its stores.
The retail chain, which has stores in London, Edinburgh, Birmingham, Leeds and Dublin, previously introduced a fur-free policy in 2004 but started selling fur products again in 2013.
As well as selling real fur items from brands such as CP Company and Moncler, products labelled as Chinese fur were also found on sale at Harvey Nichols last year by the Humane Society International/UK who wrote to the retailer begging them to reconsider.
The investigation material included shocking videos of baby foxes, raccoon dogs and minks being forced to live in cramped and filthy cages on fur farms in China, while older animals exhibited psychological distress pacing around tiny cages barely bigger than their bodies.
Claire Bass, from Humane Society International/UK, said: "This latest investigation has once again highlighted the inhumane treatment animals suffer as fur fashion victims. "Many Britons will be horrified to find out that it is perfectly legal for fur from farms like those we investigated to be sold in Britain."

A spokesperson from the luxury store chain said that they will phase out the sale for fur and fur-trimmed products online and in store, aiming to be completely fur-free by the end of this year.
"Whilst we undertake the phased exclusion of all fur products online and from our stores, we continue to require any brand that uses fur to adhere to the Animal Sourcing Principles as set out by the Responsible Luxury Initiative," they said.
Harvey Nichols joins other brands such as Macy's, Bloomingdales, Canada Goose, Net-a-Porter, Prada and Gucci who all recently stopped using fur in recent years.
Fur farming has been banned in England and Wales since 2000 and in Scotland and Northern Ireland since 2002. And thankfully the younger generation have no desire to be decked out in real fur, with 66% of people aged 18-34 saying they wouldn't go near it.
While fur farming may have been banned, fur imports are still legal, so HSI are carrying on with their good work and campaigning to ban all imports of fur into the UK - sign their petition now!
>> Related blog: Claire Bass discusses the #FurFreeBritain campaign